Speaker Details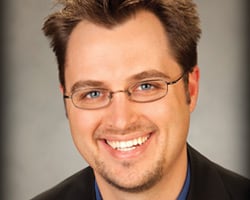 Ryan Wright
CEO
DoHardMoney.com
About
Ryan G. Wright is the CEO of DoHardMoney.com. He wanted to provide a way for others to grow their real estate investing business by offering short term loans with no money down and no monthly payments.

Mr. Wright began his career in real estate at 21. The Salt Lake Board of Realtors named him "Rookie of the Year" his first year in the industry. His previous real estate company won "Best of State" for the state of Utah. He was also awarded the State of Utah Young Entrepreneur award in 1996.

Mr. Wright has published three books: The Most Powerful Secrets in Getting Short Sales Approved, 7 Short Sale Myths and How To Overcome Them, and How to Get All The Money You Could Ever Handle, A Real Estate Investors Guide To Funding Deals.

He has been a featured speaker for Bank of America, CitiMortgage, Wells Fargo, Inside Mortgage Finance, and the ReCaptivate Conference for real estate professionals. He has also been featured in the publications Fox Business, Realtor.com, Utah Career Guide, The Deseret News, The Salt Lake Tribune, Utah Business magazine, and Salt Lake Realtors. He has been a guest on K Talk 630 AM.

Mr. Wright holds a bachelor's degree in marketing and management. He was also accepted into the prestigious MIT University Entrepreneurial Master program, which only accepts 60 candidates worldwide annually.