Speaker Details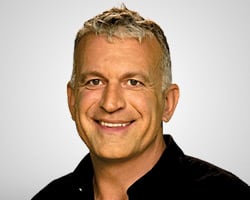 Dylan Jason Ratigan
Chief Strategist
tastytrade
About
Dylan Ratigan has been with tastytrade since 2015. A skeptic turned teacher, Mr. Ratigan is an advocate for individual investors globally.

A strong voice for economic justice, he is the former global managing editor for corporate finance at Bloomberg News. Mr. Ratigan has developed more than half a dozen broadcast and new media properties, including CNBC's Fast Money, and Closing Bell. Outraged over the government's handling of the 2008 financial crisis, he left as host of Fast Money in 2009. Following his departure, he hosted The Dylan Ratigan Show on MSNBC.

Mr. Ratigan is a partner and co-founder of Helical Holdings, a Louisiana-based manufacturer that integrates systems to grow food, purify water, produce solar electricity, establish wireless connectivity, create jobs and provide essential community services. This venture was inspired by U.S. combat veterans who described plug and play integration of housing, food, power and water systems as fundamental to global security.

Author of New York Times best-seller Greedy Bastards, he speaks out daily for transparency and advocates for student-debt reform, veteran employment, food and water security, drug decriminalization and fair economic opportunity.