Speaker Details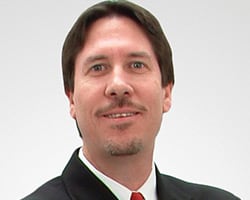 Larry Goins
Founder
The Goins Group, LLC.
About
Larry H Goins is an author and educator, and has two books available: Getting Started In Real Estate Day Trading and HUD Homes Half Off! He is a private money lender and a non-traditional real estate investor. He has invested in real estate in 12 different states and has been investing in real estate and funding private mortgages for over 20 years.

Between speaking engagements and mentoring, he oversees Neighborhood Housing Group, LLC, which is an organization that purchases distressed homes in livable condition at deep discounts. He resells them to deserving families with a reasonable down payment and owner finances the balance. This not only creates returns of 12-18% or more but also helps deserving families become homeowners that otherwise would not qualify for a traditional mortgage.
As a private money lender, he not only lends but teaches how to become a private money lender for "fix and flip" investors, earning double digit returns of 12-24% secured by real estate.
His personal and business philosophy is: Put people & principles before profits. When you do that, everyone profits.
Be sure to attend his session to learn multiple ways to earn double digit returns secured by real estate for high yields with low risks.