Speaker Details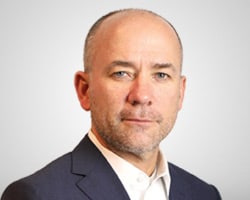 Mark Glasgow
President
Treasure Investments Corporation
About
With 2.5 decades of experience serving as a senior executive in major corporations, Mark Glasgow has unique global business acumen in some of the fastest growing markets in the world. With multiple financial instruments at his disposal, Mr. Glasgow was able to drive unprecedented growth for some of the most prestigious companies in high tech, delivering lucrative liquidity events for investors across more than half a dozen companies, all of them providing different technology solutions to different sets of customers across dozens of industries.
He received a BS Degree in Business Finance from the Marriott School of Business Management at Brigham Young University. Directly after college, Mr. Glasgow joined the second largest company in the world, The Royal Dutch/Shell Oil, in Houston, TX. As a financial analyst in the oil industry, he worked on the oil arbitrage desk monitoring the pricing fluctuations in global oil demand.
After honing his skills in finance, Mr. Glasgow took numerous companies in the high-tech space all the way through to liquidity events either through M&A or IPO's. Pinnacle Micro achieved a successful initial public offering in 1994 (NASDAQ: PNCL), Packard Bell Computers was successfully acquired by NEC in 1996, Sequent Computer Systems (NASDAQ: SQNT) was successfully acquired by IBM in 1999, Venture funded Talk2 Technologies was successfully acquired by Puma Tech in 2003, Tenfold Technologies was successfully acquired by Devon Way in 2005, and SolidFire was acquired for nearly one billion USD by NetApp in 2015. He most recently worked for two different Fortune 500 corporations; Dell Computers as an executive director over the Advanced Solutions Group with full P&L responsibilities and most recently as vice president of worldwide enterprise sales for Micron Semiconductor where he was part of a team that presided over a 400%+ market cap growth in 3 years adding more than $30B in market cap gains to the current ~$50B market valuation of Micron (NASDAQ: MU).