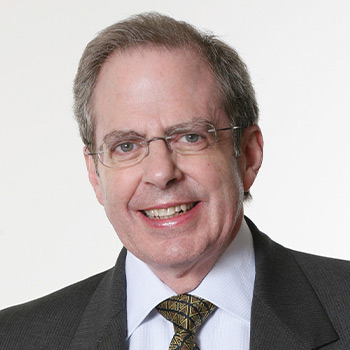 INCOME, MARKETS, STOCKS
Founder and Research Chairman,
Leeb Group
Follow
About Stephen
Stephen Leeb, PhD, is founder and research chairman of the Leeb Group, which publishes an extensive line of financial newsletters and e-letters reaching more than 200,000 readers. The publications, which have received multiple awards for editorial excellence, include The Complete Investor, Leeb's Income Performance Letter, Leeb's Cash Cow, Leeb's Real World Investing, Leeb's Aggressive Trader, Leeb's Million Dollar Portfolio and Leeb's Trading Desk Pro. Dr. Leeb is a prolific author of books that present his macro-perspectives on global economic trends along with advice to investors. His books have been notable for predicting the secular bull market that began in the 1980s (Getting in on the Ground Floor, Putnam, 1986); the crash in tech stocks and the rise of real assets including oil and gold (Defying the Market: Profiting in the Turbulent Post-Technology Market Boom, McGraw-Hill, 1999); and the surge in oil prices (The Oil Factor: Protect Yourself and Profit from the Coming Energy Crisis, Warner Books, 2004). Game Over: How You Can Prosper in a Shattered Economy (Business Plus, 2009) predicted a permanent peak in global commodity production. Dr. Leeb's eighth and latest book, Red Alert (Hachette, 2011) outlines how China's growing prosperity and its demands on increasingly scarce resources threaten the American way of life.Dr. Leeb sits on various boards sharing his strategic perspectives on financial markets and natural resources, including Plain Sight Systems, a technology holding company centered at Yale University; Leor Exploration & Production LLC, a Houston-based oil and gas exploration company whose Texas operations were sold in November 2007 to Encana for $2.55 billion; Electrum USA Ltd., one of the world's largest privately held gold exploration companies, Sunshine Silver Mine Corp., a privately held silver exploration company and Water Intelligence plc, a publicly traded London-based company that has developed cutting-edge technology for managing water supplies. He is also on the board of Deep Markets Corporation, a division of Plain Sight Systems that is developing next-generation risk management applications.Dr. Leeb is a frequent guest on national television and radio financial shows, including those broadcast on CNN, Bloomberg, Fox News, and NPR, and has spoken at numerous investment conferences. In 2010 he gave the keynote address at an energy conference sponsored by J.P. Morgan. As an expert on energy, materials, and their interrelationships, Dr. Leeb consulted for the Congressional Research Service in Spring 2011. Dr. Leeb earned his Bachelor's degree in economics from the University of Pennsylvania's Wharton School of Business. In the following three years he obtained both a Master's degree in Mathematics and a Ph.D. in Psychology from the University of Illinois.
---