Speaker Details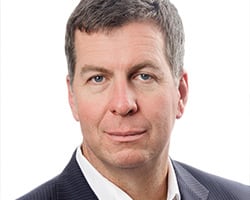 Jay Czarkowski
Founding Partner
Canna Advisors
About
Jay Czarkowski is a licensed General Contractor with previous businesses in real estate development. In 2009, he and his wife, Diane, founded Boulder Kind Care (BKC) a medical marijuana business with a retail center and cultivation facility. His focus centered on production operations.

One of the keys to success at BKC was the ability to consistently produce large amounts of high quality, pharmaceuticalgrade cannabis. It was Jays vision, designing state-of-the-art facilities and processes that led to BKCs success. In the spring of 2012, Mr. and Mrs. Czarkowski sold their business in order to dedicate their time to business consulting and advocacy.

Canna Advisors has achieved great success assisting clients across the county in obtaining competitive state licenses, assembling key industry talent and designing state-of-the-art cultivation facilities. Recently, a Canna Advisors client in Nevada was one of three licensees in the state to be approved for cultivation in a greenhouse a testament to the quality of the facility design.

Mr. Czarkowski is often featured as a prominent speaker in national cannabis industry events, sharing his expertise in designing environmentally efficient cultivation facilities and understanding the disruptive technology that is being brought into the industry such as automation and horticulture methodologies.