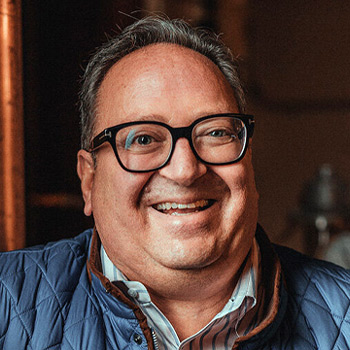 CONSUMER, PRIVATE PLACEMENT
President and Managing Member,
JK Williams Distilling
Follow
About Andy
Andy Faris has a long history of entrepreneurship, and most notably served as president - Americas for the Hardware.com subsidiary of the Simian Group, a $250 million distributor of networking products, from 2001-2015, whereas one of five shareholders, he was instrumental in establishing the most profitable segment of the company. This segment was spun off into a separate business, ProLabs Limited, in 2014. ProLabs has since received a significant private equity investment from Inflexion, a UK-based private equity firm, and merged with AddOn Networks of Tustin, CA to form Halo Technologies, the world's largest independent supplier of fiber optic and connectivity products.
---
Join us for an overview of the craft distilling landscape and market opportunities with JK Williams Distilling. Andy Faris and Nicholas Nelson will introduce JK Williams Distilling and the historical background of Peoria, Illinois as the original Whiskey Capital of the World. Next, they will dive into a brief summary of current and future products and awards won in 2021, followed by an overview of the company and its investment opportunity.