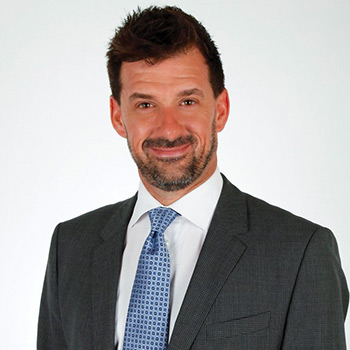 ALTERNATIVE INVESTMENTS, COMMODITIES
President, CEO, and Director,
KORE Mining Ltd.
Follow
About Scott
Scott Trebilcock has over 25 years of experience as a process engineer, management consultant, and mining executive. Most recently he was chief development officer of Nevsun Resources, responsible for strategy, corporate development, investor relations, and exploration. Nevsun sold to Zijin Mining for $1.9 billion after a year-long contested defense process led by Mr. Trebilcock. Mr. Trebilcock also drove M&A at Nevsun, including the 2016 acquisition of Reservoir Minerals, and led Nevsun's investor relations program for almost a decade.
---
KORE Mining Ltd. (TSX-V: KORE | OTCQX: KOREF | FRA: EUS) is 100% owner of the Imperial and Long Valley gold projects in California. Both projects have positive economic assessments that put KORE on the path to 350,000 ounces per year of gold production. KORE is also actively exploring both projects to grow an already large resource base of 3.8 Moz of gold. Learn more about the value in the ground and the blue-sky potentiation of KORE Mining.