Speaker Details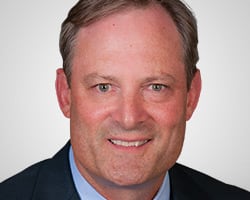 Beau Coash
Institutional Portfolio Manager
Fidelity
About
Beau Coash is an institutional portfolio manager in the Fixed Income division at Fidelity Management & Research Company (FMR Co.), the investment advisor for Fidelity's family of mutual funds. Fidelity Investments is a leading provider of investment management, retirement planning, portfolio guidance, brokerage, benefits outsourcing and other financial products and services to more than 20 million individuals, institutions and financial intermediaries.


In this role, Mr. Coash is an active part of the portfolio management team and represents the team's capabilities, thought processes, and views to clients and consultants. Prior to joining Fidelity as global head of syndicate and primary trading in FMR Co.'s Equity Trading division in 2005, he served as senior vice president in Corporate Bond Sales at Lehman Brothers. Previously, Mr. Coash was division head for business development at Replica/Preview Media and national sales manager at Knight Stations. He was also a professional football player for the New England Patriots and Boston Breakers. He has been in the investments industry since 1993.


Mr. Coash earned his bachelor of arts degree in history from Middlebury College and his master of business administration degree in entrepreneurship studies from Harvard Business School.