Speaker Details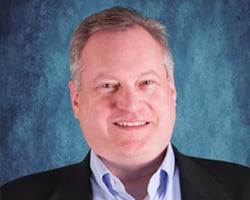 James Winokur
Co-Founder & CEO
CannaKorp Inc.
About
James Winokur, co-founder & CEO of CannaKorp Inc., has been instrumental in developing the formal business plan, pro-forma, investor relations, and early customer feedback process. He is responsible for the daily management and operations of CannaKorp.
For the past ten years, Mr. Winokur served in a managerial capacity leading operational, marketing, and business development teams at PTC, a global software technology company serving the manufacturing sector. He was most recently senior director managing an international team. His responsibilities included marketing content creation, demand generation, and services portfolio management for the company's annual support renewal business, which accounts for $630 million of PTC's $1.3 billion in revenues.
After graduating from Boston College, Mr. Winokur joined Culligan Water Technologies, a franchise business founded by his grandfather in the early 1960s. For the next 11 years, he served as vice president and general manager of several Culligan franchises throughout New England. In 1999, he sold his franchises to the parent company, Culligan International. In 2002, Mr. Winokur earned his MBA from Boston College.