WATCH VIDEOS ON-DEMAND NOW FOR JUST $49
Get Access to 55+ High-Quality Video Recordings
On-Demand from the May 11-13, 2020, Virtual Expo
MoneyShow's renowned market experts help you go beyond the latest market news to unravel the effects of geopolitical events on the economy, analyze the current market environment to identify hot spots for potential investments, and discern the trends and opportunities around the world.
Unlock 61 World-Class Expert Sessions On-Demand
Order your MoneyShow Virtual Pass today for only $49.00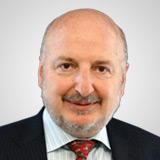 New-High New-Low Index: The Best Leading Indicator for the Stock Market
MARKETS
Dr. Alexander Elder • Trader and Author, The New Trading for a Living
The New High - New Low Index is probably the best leading indicator of the stock market. The new highs are the leaders of strength, while the new lows are the leaders of weakness. Their interplay in various timeframes provides important clues to the market's future direction. Dr. Alexander Elder will illustrate their behavior at recent turning points as well as their current outlook for the future.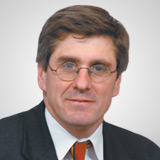 The American Economy in a Post-Coronavirus World
ECONOMY
Stephen Moore • Co-Founder, Committee to Unleash Prosperity
Join Stephen Moore, distinguished visiting fellow at The Heritage Foundation, for an in-depth session discussing how we will get the economy up and running again and how to get the V shaped recovery. He will also detail what policies are likely to change the economic landscape, how long it will take for the stock market to fully recover, and how the election in November will affect the future of the economy.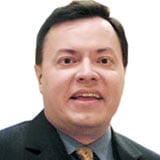 Profiting in Bear Markets with Inverse ETFs
ETFs
Ken Calhoun • President, TradeMastery.com
Discover how to trade inverse ETFs-the perfect way to trade volatility in bear markets. You'll learn how to day and swing trade SQQQ, VXX, TVIX as well as gold ETFs like NUGT in this fast-paced, practical session. Kenneth Calhoun, president of TradeMastery.com, has made over 7k in profitable live trades during the past several weeks; attend this session to learn how he did it.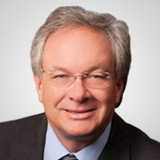 Lock & Load on the Best Dividend & Growth Stocks
DIVIDEND
Louis Navellier • Editor, Growth Investor, Breakthrough Stocks, & Accelerated Profits
Dividend growth stocks led the stock market recovery after the Fed pushed down Treasury Bond yields with their quantitative easing. Today it is still possible to achieve three, four, and even five times the 10-year Treasury yield in reliable dividend growth stocks. Louis Navellier, editor of Growth Investor and Breakthrough Stocks & Accelerated Profits, will reveal his favorites.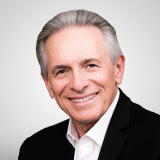 Identifying Breakout Opportunities
STOCKS
Harry Boxer • Author, TheTechTrader.com
Harry Boxer discusses his pattern recognition strategy for identifying breakout trading opportunities. He illustrates how to use intraday technicals and patterns to uncover winning stocks on intraday and daily charts. Learn from this 50-year veteran trader and technical analyst, and author of the highly acclaimed Profitable Day & Swing Trading (Wiley), noted by Stock Traders' Almanac as the 2015 Best Investment Book of the Year.

How Technical Analysis Can Trump Fundamental Analysis
TECHNICAL
Toni Hansen • President and CEO, ToniHansen.com
Technical analysis is more than just looking for patterns on charts. In this session with trading veteran, Toni Hanson, you will learn how to harness the predictive power of technical analysis to identify trade candidates and execute trades where the risk/reward opportunities are constantly in your favor. This is a session that you cannot afford to miss!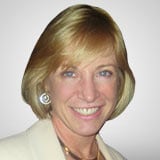 A Sneaky Way of Looking at a Well-Watched Market + A Dynamic Method for Relative Strength Selection = Intermediate-Term Home Runs
STRATEGIES
Linda Raschke • President, LBRGroup, Inc.
Join Linda Raschke for the ultimate session in KISS—Keep it simple, stupid. A review of this longer-term process will open your mind as she looks back at what this indicator has been telling us for the past decade and where we stand now.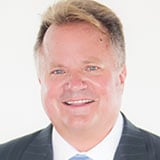 Quality, Value, and Dividends: The Three Keys for Return on Investment in Any Market Environment
DIVIDEND
Kelley Wright • Managing Editor, Investment Quality Trends
Markets go up, down and sideways. If your investment strategy only works when the market is going up, you are missing out on two-thirds of the opportunities for return on investment. In this workshop, Kelley Wright, managing editor of Investment Quality Trends, will teach you the IQ Trends formula for identifying high-quality stocks and when they offer good value to maximize your capital appreciation potential. In addition, you will learn how to lock in high dividend yields to provide a return on investment in any market environment.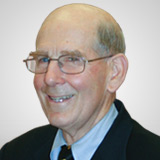 The Aftermath of the Coronavirus Crisis and Global Recession
MARKETS
Gary Shilling • Columnist, Forbes
During this session, Dr. Gary Shilling will discuss the 12 important changes for the economy and investors.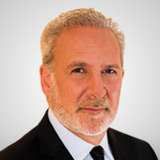 The Real Crash Is Here
MARKETS
Peter Schiff • Chief Economist and Global Strategist, Euro Pacific Capital, Inc.
During this session, Peter Schiff, chief economist & global strategist at Euro Pacific Capital, Inc., will discuss how to prepare for inflation or depression.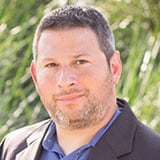 Never Trade Stocks Again!
OPTIONS
Jay Soloff • Lead Options Analyst, Investors Alley, a Subsidiary of Magnifi Communities
When it comes to short- and medium-term trading, there is almost no reason to choose a stock over an option. Nearly anything you can accomplish trading stocks can be improved upon using options. Jay Soloff will discuss using options for directional trading, utilizing cash secured puts, different ways to use covered calls, and more.

Why I Predicted a "Black Swan" Event in 2020: Five Ways to Survive and Prosper in the New Decade
STOCKS
Mark Skousen • Editor, Forecasts & Strategies, Five Star Trader
In the January 2020 prediction issue of Forecasts & Strategies, Dr. Mark Skousen warned his subscribers, "Beware of a 'black swan' event that could derail the longest running bull market in history." The March madness was a black plague on Wall Street! In this important presentation, Dr. Skousen draws upon his 40-year experience in predicting major events as the editor of Forecasts & Strategies, and reveals his five best ways to protect your wealth and make money in this new era. Are we headed for another roaring twenties, or a great depression and world war? In this timely lecture, Dr. Skousen reveals his latest forecasts and strategies.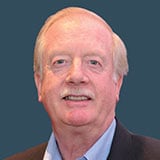 Current Status of Option-Oriented Indicators
OPTIONS
Lawrence McMillan • Founder and President, McMillan Analysis Corporation
Option data (price and volume) can often be used to structure trading indicators or systems designed to predict the movements of the broad stock market. In this session, option industry leader, Lawrence McMillan will review the prominent ones (put-call ratios, volatility indices such as VIX, etc.) and bring you up to date on what these indicators are "saying" at the current time. Take advantage of this unique opportunity to have Mr. McMillan be your guide to interpreting these key indicators and improve your trading.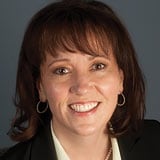 Leaderboard: IBD's List of Leading Growth Stocks
STOCKS
Amy Smith • National Speaker, Investor's Business Daily
Discover why thousands of professional and self-directed investors have turned to IBD's Leaderboard to help them with their stock selection. Leaderboard identifies top-performing growth stocks and gives you technical and fundamental analysis on each stock. Each day, IBD's experts provide a short list of top stocks that have the potential to make huge price gains. Its experts then annotate the charts and pinpoint the optimal time to buy and when to take profits.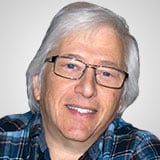 Trading Options During the Coronavirus Market Crash
OPTIONS
Alan Ellman • President, The Blue Collar Investor Corp.
Dr. Alan Ellman will share the actual trades made in his brokerage accounts, explain the rationale of these trades, and share his results. These returns will be compared to that of the S&P 500 highlighting the benefit of lowering our cost-basis when we sell options and the critical need to master the skill of position management. The strategies used during this market aberration can be implemented in all market scenarios but are especially important in high-volatility environments.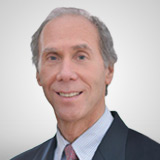 New Outcomes for Income
INCOME
Martin Fridson, CFA • Publisher, Income Securities Investor
Nobody predicted that a deadly new disease would turn a serene setting for income investors into a hall of terrors in record-short time. How can you tell the safety zones from the road hazards in today's market? And where are the opportunities to lock in great yields on newly invested cash? Join Marty Fridson, publisher of Income Securities Investor, to find out!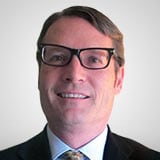 Biotech Investing Post-COVID-19 Pandemic
BIOTECH
John McCamant • Editor, Medical Technology Stock Letter
Join John McCamant of the Medical Technology Stock Letter, whose editors have more than 70 years of combined experience in biotech investing, as he discusses how post-pandemic biotech stocks are poised to become the premier growth sector for the next decade. Biotech investing is the perfect nexus of wealth, health, and technology. Biotech will be a major part of the solution to COVID-19 —as it has already demonstrated —with over 100 new trials starting recently for treatments, vaccines, and diagnostic tools.


A Conversation on Systematic Trading with John Bollinger
TOOLS
Marvin Appel • President, Signalert Asset Management LLC
John Bollinger • President and Founder, Bollinger Capital Management
Marvin Appel sits down with John Bollinger for an in-depth discussion of systematic trading.
When teaching, John Bollinger, the developer of Bollinger Bands, always stresses the importance of eliminating emotions from trading. Bollinger Bands and technical analysis are amongst his preferred tools to prevent emotions from clouding the decision-making process. In this session John Bollinger and Dr. Marvin Appel will discuss the importance of systematic trading, especially in volatile times, and how Bollinger Bands and other tools can be used in that framework.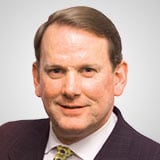 Outlook 2020: Post-Pandemic Pop
STOCKS
Sam Stovall • Chief Investment Strategist, CFRA Research
The S&P 500 exhibited the glidepath of a crowbar earlier this year, falling into a bear market twice as quickly as in 1987. Even though no bear market in excess of 30% recovered fully in fewer than 18 months, this uniquely swift bear may be followed by an equally surprising bull market, as a result of the unprecedented fiscal and monetary stimulus. During the second half of 2020, will global equities emulate the phoenix and rise from the ashes? Sam Stovall, chief investment strategist of CFRA and creator of the Pacer-CFRA Seasonal Rotation ETF (SZNE), will share CFRA's investment outlook for the market, and identify which sectors, sizes, and strategies are expected to lead the way.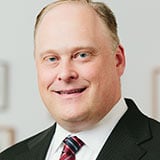 The Trend Is Your Friend--A Visual Guide to Today's Markets
MARKETS
Craig Johnson • Managing Director and Senior Technical Analyst, Piper Sandler & Co.
In this class, Craig Johnson, managing director and senior technical analyst at Piper Sandler & Co., will walk you through their publication, Informed Investor, and discuss trends in the markets and company charts.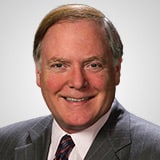 The Stock Market Lows Are In
MARKETS
Jeffrey Saut • Chief Investment Strategist, Capital Wealth Planning
Jeffrey Saut, market strategist and advisory board member for Capital Wealth Planning, will cover the current state of the market and share his thoughts on sector performance. Then, he will discuss what the economic, fundamental, and technical trends are telling us about where we are in the cycle and how investors should be positioned.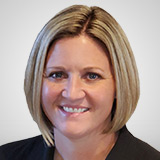 Learn How to Day Trade and Swing Trade with Limited Risk and Without Premature Stop Outs
FUTURES
Carley Garner • Senior Commodity Market Strategist and Broker, DeCarley Trading
The CME Group offers a suite of weekly options in markets ranging from stock indices, crude oil, gold, and grains. Short-term traders can utilize these products to create directional trading opportunities in which the trader maintains lasting power with a moderate amount of capital and even less risk. For instance, a trader wanting to gain bullish exposure in the S&P 500, crude oil, or even gold for the next trading session could buy a call option expiring in two days for little out of pocket expense, no risk of being stopped out before the market makes the desired move, minimal stress, and defined risk. Come learn more about how these products have the potential to increase the odds of success.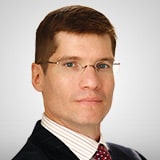 The State of the Energy Markets
COMMODITIES
Stephen Schork • Founder, The Schork Group
The global energy markets are under attack from all sides. The price of oil has moved lower by 50% since the start of the COVID-19 crisis. It's estimated the demand destruction from the pandemic could end somewhere between 20-30 million barrels per day removed from the market. At the same time, the Saudis and Russians are locked into a price war, determined to flood the global markets with oil.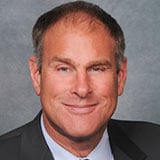 Investing and Speculating in Precious Metals and Commodities Markets During Times of Crisis
COMMODITIES
Rick Rule • Founder, Rule Investment Media
History suggests that the policy responses to our current economic crisis will be very good for precious metals and precious metals equities. Join Rick Rule for a look at how the market's reaction to previous episodes can teach us the tactics that we need to employ now.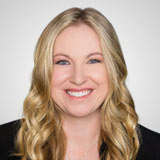 Identifying Breakouts--Before They Happen
OPTIONS
Danielle Shay • Director of Options, Simpler Trading
Do you know how to identify directional breakouts—and get in them—before they take off? Join Danielle Shay as she teaches you her favorite directional, momentum setup that she uses in all her options and futures trading. Find out exactly how she identifies big moves, and trades them in the options market. She will walk through three different ways to trade this setup using calls, spreads, and butterflies with live charts and examples. In options trading, success starts first with finding a high-probability setup—and then, trading it with an effective options strategy.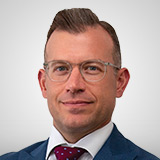 The Aftermath: Coronavirus Was a Deflationary Black Swan
FUTURES
Bill Baruch • President and Founder, Blue Line Futures
Central banks unleashed massive liquidity. Join Bill Baruch, president and founder of Blue Line Futures, to discover what's next.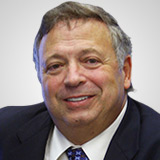 Timing Markets Successfully by Applying the DeMark Indicator Timing Tools on the New Symbolik Web-Based Platform by DeMARK
TOOLS
Tom DeMark • Founder, DeMARK Analytics, LLC
The DeMark Indicators® are a collection of sophisticated market-timing tools created by Tom DeMark throughout his half-century career in the financial industry. These proprietary techniques provide an objective method of analyzing markets regardless of region, asset, price, data, time period, or history and novel reveal opportunities in current markets, as well as in Bitcoin and other cryptocurrency trading. The audience will be the first to participate in this special presentation.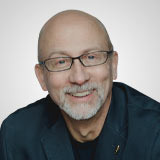 You'll Kick Yourself in 5 Years for Not Buying These Three Stocks As the Coronavirus Rages
STOCKS
Keith Fitz-Gerald • Principal, Fitz-Gerald Group
The coronavirus has changed the investing landscape forever and many investors are unknowingly trapped in the past as a result. Tomorrow's winners will thrive based on newly emerging consumer behavior, production demand, and data. We'll discuss how to find them, what to look for, and which three choices are best in class right now.

Frequently Asked Questions
The Virtual Pass allows you to watch all of the video and audio presentations on-demand from each specific Virtual Expo. With your Virtual Pass, you can soak up knowledge and improve your investing or trading skills on your own time and at your own pace. Watch your favorite sessions multiple times. Pause, rewind, and take notes to ensure you get the most from every session.
How much does a virtual pass cost?
The cost of a single virtual pass is FREE for MoneyShow Pro and MoneyShow+ annual members and $39 for non-annual members.
To get the best bang for your buck, we are introducing the MoneyShow+ annual subscription, which gives you access to ALL on-demand video recordings from ALL Virtual Expos for one full year. Click here to sign up for MoneyShow+, instead of just a single virtual pass, and ensure you don't miss any of the insights and actionable advice throughout the year.
How do I watch on-demand sessions after I purchase my virtual pass?
Click on the "MoneyShow.com dashboard" link on your purchase confirmation, which will automatically log you into your MoneyShow.com account. Or, you can simply log into MoneyShow.com (with the same email you used to purchase your Virtual Pass).
Once you are logged in, you can update your password within your profile.
Click "My Virtual Passes."
Select the video you want using the "Filter" function on top of the page and start watching.
For future Expos, you will be notified via email that session recordings are available to view after the conclusion of the event.
For past Expos, you can watch presentations as soon as you complete your purchase.
When will the session recordings be released?
Some videos for upcoming Virtual Expos are typically released on the last day of the Expo, with all videos uploaded to your MoneyShow.com dashboard seven days after the Virtual Expo ends. Videos for Virtual Expos that have already happened are available for viewing as soon as you receive your purchase confirmation.
Can I watch the video recordings on any device?
Yes! Video recordings can be viewed on your desktop, laptop, tablet, or smartphone.
How long are the videos recordings?
Most of the sessions are 30 minutes each and some are an hour long; all include Q&A.
Can I purchase just a single session?
Unfortunately, you cannot purchase individual sessions a la carte. If you want access to a specific session you will need to purchase the virtual pass.
Can I purchase an on-demand pass to watch all video recordings from all Virtual Expos for an entire year?
Yes, you can! MoneyShow+ gives you access to ALL session recordings from ALL Virtual Expos for one full year. Videos will automatically appear in your MyMoneyShow dashboard after every Virtual Expo, and you'll get notification whenever new videos have been uploaded to your dashboard.
Sign up for MoneyShow+ here
.
What is the cancellation and privacy policy?
All Virtual Pass sales are final and no refunds will be made. Please view our
privacy policy here
. Please note, when you purchase a Virtual Pass, you agree that you will NOT share, trade, give away, or sell your virtual pass to a third party.
What if I still have questions?
You can call the MoneyShow Client Relations department at 800-970-4355, or e-mail
customerservice@moneyshow.com
. Please note that our regular business hours are 9:00 am - 5:30 pm, Eastern Time, Monday through Friday.