WATCH ON DEMAND STARTING SEPTEMBER 2
MoneyShow Virtual Pass: Watch 30+ Video Recordings On-Demand from the August 24-26, 2021 Money, Metals, & Mining Virtual Expo
Research has consistently shown that investors are more surprised by bear than bull markets, and economic and financial market downturns unfold faster than upswings. Watch and learn how America's most successful investing and trading experts generate consistent gains and adapt to different market phases. Take a deep dive into the hottest issues affecting precious metals and miners, understand new strategies, and get actionable advice that you can implement to make profitable decisions for your portfolio.
Unlock 28 World-Class Expert Sessions On-Demand
Order your MoneyShow Virtual Pass today for only $49.00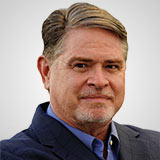 The Coming Goldrush in Battery Metals
COMMODITIES
Sean Brodrick • Senior Editor, Weiss Ratings
Weiss Ratings' Sean Brodrick talks about the electric vehicle mega-trend, and how that is sparking a massive supply/demand squeeze in battery metals—lithium and rare earths, but also copper, nickel, and more—and gives his top picks in stocks and ETFs to ride the coming bull market.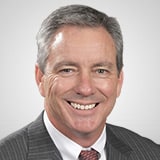 Why the New Gold Bull Market Is About to Kick In
COMMODITIES
Brien Lundin • Executive Editor, Gold Newsletter
Key drivers that virtually guarantee far higher gold prices are about to hit the economy and the markets. Join Brien Lundin, executive editor of Gold Newsletter, and discover which factors will send gold, silver, and mining stocks upward, and specific strategies and picks to profit from the moves.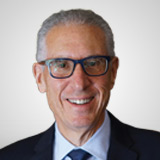 Tax Treatment on Metals and Mining Financial Products
TAXES
Robert Green, CPA • CEO, GreenTraderTax.com
There are different metals and mining instruments to trade, and tax treatment varies. They include equities, equity options, and ETFs in mining companies taxed as securities. Precious metals, bullion and coins, and physically backed precious metal ETFs, grantor trusts treated as collectibles. Regulated futures contracts for precious and industrial metals are Section 1256 contracts.
Join Robert A. Green, CPA, of GreenTraderTax.com, for this session. For background information, see Mr. Green's blog post,
Tax Treatment for Precious Metals.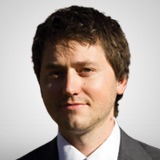 Metals and Miners: Assessing the Road Ahead
COMMODITIES
Garrett Patten • Senior Analyst, US Equities and US & World Indices, ElliottWaveTrader.net
Garrett Patten, senior analyst at ElliottWaveTrader.net, reviews the current state of the precious metals and mining complex, and discusses potential outcomes based on a mix of technical and fundamental analysis.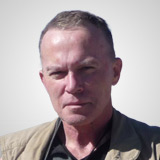 Make Winning Bets on Silver-Gold, Copper, Uranium, and Altcoin Miners
COMMODITIES
David H. Smith • Senior Analyst, TheMorganReport.com
For the potential of big across-the-resource sector gains that control risk, focus portfolio funds on junior silver-gold producers. Then select a few near-to-production/producing copper and uranium plays, some explorers, and finally a few blockchain-enabled altcoin miners. This mix of "partially correlated" holdings should rise with slightly different timing during the upcoming 3-5+ year resource sector bull run we see taking place.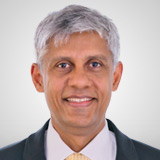 Where Is Latin America Going?
MARKETS
Jayant Bhandari • Senior Analyst, Anarcho Capital, Inc.
What does a new constitution mean for Chile and social turmoil mean for Colombia? Would they succeed in stopping the spread of the Venezuelan disease of consistently doing more wrongs to correct prior wrongs? Is there an escape for Brazil? What would these mean for their economic growths and the safety of supplies of commodities? And should one, in the future, trust commodity supply chains in the US or China's areas of influence? How would this change the perception about other commodity supplier nations?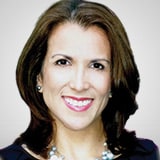 Striking When the Iron Is Hot—Using Price Mechanics to Manage Risk
TOOLS
Anne-Marie Baiynd • Chief Market Strategist and CEO, TheTradingBook.com
How many times have we heard there is no holy indicator of market prediction? But there is one, and the most important thing we can watch and understand has been sitting right under our noses. That indicator is price, but rarely have we ever been taught to assess price in one of three ways to predict the likelihood of future motion. Join Anne-Marie Baiynd for this breakdown of price analysis that will empower you as a trader in ways you've only hoped for...until now.


When and How Will Gold, Silver, and Mining Stocks Respond to Inflation?
MARKETS
Rich Checkan • President and Alternative Asset Strategist, Asset Strategies International, Inc.
Adrian Day • Chairman and CEO, Adrian Day Asset Management
Brien Lundin • Executive Editor, Gold Newsletter
The specter of inflation is all over the news and at the forefront of investors' minds. Of course, with raw materials prices soaring and deficit spending and monetary expansion going where no man (or FED) has gone before, inflation is a real concern. Our expert panel will tackle the tough question on everyone's mind: When will gold, silver, and mining stocks answer the call to fight these inflationary pressures, and what will that look like when they do?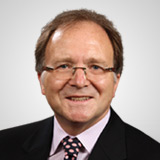 The Fed, Money, and Gold: Where We Are Going and What to Buy
COMMODITIES
Adrian Day • Chairman and CEO, Adrian Day Asset Management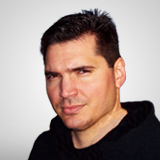 How to Balance Fed Juice® and Seasonal Patterns for Metals
TOOLS
Shane Smoleny • President, Wolf Trader Futures
This seminar will cover how to balance the daily Fed Juice® signal with the seasonal market patterns of metals. It is well known that seasonal market patterns help investors determine the general tendencies of commodity markets and metals throughout the year. However, it is critical to balance the daily Fed Juice® signal with these seasonal market patterns. In this way, one can determine the relative market bias revealed through divergences that unfold. This relative market bias can give us clues to the strength of current trend action and future price moves.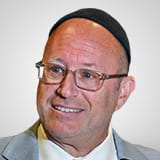 Where Are the S&P 500 and Metals Heading for the Last Half of 2021 and Beyond?
MARKETS
Avi Gilburt, Esq • Founder, ElliottWaveTrader.net
Avi Gilburt will take you through his analysis to outline what he expects the S&P 500 and metals to do for the rest of 2021 and provide parameters to help you stay on the profitable side of the market. He will also give you his longer-term prognostication, which may not sit well with many long-term investors.


What in the World Is Happening and How to Invest
COMMODITIES
Mary Anne & Pamela Aden • Co-Editors, The Aden Forecast
Omar Ayales • Editor, Gold Charts R Us
We are in uncharted waters, and Mary Anne Aden, Pamela Aden, and Omar Ayales are joining the MoneyShow Virtual Expo to explain why! Is inflation here to stay? Will bitcoin replace gold? Is gold headed much higher? How will the stock market bubble end? And, most importantly, what in the world should you invest in now? Tune in to this panel to learn and discuss how all of this affects you and your investments.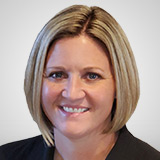 How to Use Short Options to Hedge Long Gold and Silver Futures Positions
FUTURES
Carley Garner • Senior Commodity Market Strategist and Broker, DeCarley Trading
The leverage provided by gold and silver futures can be advantageous for those on the right side of the trade but perilous for those on the wrong side. However, due to the highly volatile nature of the products, options are generally priced with high premiums. This enables opportunities for traders to hedge their bets with a risk buffer to speculative plays. Join and learn about the various ways in which traders can participate in gold and silver with a little less risk and stress.



Four Mining Industry Experts Discuss Their Investment Criteria—Part II: The Hard Part
COMMODITIES
Brent Cook • Economic Geologist and Senior Advisor, Exploration Insights
Joe Mazumdar • Editor, Analyst, and Publisher, Exploration Insights
Tim Oliver • Consultant, Mining Industry
Justin Tolman • Economic Geologist, Sprott Global Resource Investments, Ltd.
When you've spent most of your career immersed in a particular fieldin this case, the mining sectoryou develop a spidey sense about which under-the-radar gems have the potential to become home runs. This panel of veteran mining experts with decades of experience will discuss the critical things they look at when making an investment decision and some of the fatal flaws. Each of them will pick one company that meets their criteria and explain why. The insights you will gain from this session will help you develop a skill set that enables you to make maximum profits while minimizing losses when investing in this high-reward, but sometimes, high-risk sector.

Mark Leibovit's Take on All the Major Resource Markets
TOOLS
Mark Leibovit • Editor and Publisher, LeibovitVRNewsletters.com
Come hear Mark Leibovit, #1 US Market Timer, former Nightly Business Report Market Monitor guest, and Wall Street Week "Elf", who is bringing his 42 years of experience to highlight where he sees the US Dollar and major futures markets. During this session he will focus especially on gold and silver in the weeks ahead using both his cyclical, technical, and proprietary Leibovit Volume Reversal analysis available at www.leibovitvrnewsletters.com.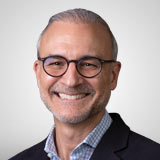 Profit from the Coming Silver Shock
COMMODITIES
Peter Krauth • Editor, Silver Stock Investor & Gold Resource Investor
Silver is a cross between monetary and industrial metals. Historically low-interest rates, record stimulus, and infrastructure spending demand silver as an inflation hedge. The fourth industrial revolution of decarbonization is being coordinated on a global basis. Green tech and easy money are leading to a massive silver shock. Profit by investing in the best silver plays available.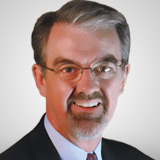 Is Now the Time to Buy Gold Stocks?
STOCKS
Douglas Gerlach • President, ICLUBcentral, Inc.
Gold prices dropped in the first half of 2021 but concerns about inflation and capital preservation may be part of a collection of macro factors that could drive higher prices for the rest of the year. For stock investors not accustomed to including gold in their portfolio composition, there may be some opportunities to consider in gold miners and royalty stocks. In this session, Doug Gerlach will discuss some of his favorite gold miners from the perspective of fundamental, long-term focused investors, taken from his market-beating SmallCap Informer newsletter.

Macro and the Metals Market
TRADING
Lyn Alden Schwartzer • Analyst, ElliottWaveTrader.net
This presentation with Lyn Alden Schwartzer will cover how metals fit into the current macro environment.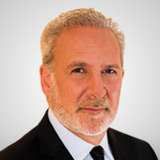 Why Is the Rising Tide of Inflation Not Lifting Gold's Boat?
COMMODITIES
Peter Schiff • Chief Economist and Global Strategist, Euro Pacific Capital, Inc.
Recently, the cascading reports of surging inflation has confirmed many of our inflation forecasts. When bad inflation data emerges, gold doesn't rally. What gives? Most investors don't seem to have much interest in hard asset protection against the dollar weakness that increasing inflation should create. Investors believe that the Fed is hawkish on inflation and will soon deliver aggressive rate hikes that will hurt gold. Shockingly they don't seem to realize just how tightly the Fed's monetary straight jacket is tied. Since any move to meaningfully tighten monetary policy will crash the markets, all the Fed will do is talk. For now, the market listens. But their story is growing thinner by the moment. Peter Schiff will explain what the end game may look like.

Frequently Asked Questions
The Virtual Pass allows you to watch all of the video and audio presentations on-demand from each specific Virtual Expo. With your Virtual Pass, you can soak up knowledge and improve your investing or trading skills on your own time and at your own pace. Watch your favorite sessions multiple times. Pause, rewind, and take notes to ensure you get the most from every session.
How much does a virtual pass cost?
The cost of a single virtual pass is FREE for MoneyShow Pro and MoneyShow+ annual members and $39 for non-annual members.
To get the best bang for your buck, we are introducing the MoneyShow+ annual subscription, which gives you access to ALL on-demand video recordings from ALL Virtual Expos for one full year. Click here to sign up for MoneyShow+, instead of just a single virtual pass, and ensure you don't miss any of the insights and actionable advice throughout the year.
How do I watch on-demand sessions after I purchase my virtual pass?
Click on the "MoneyShow.com dashboard" link on your purchase confirmation, which will automatically log you into your MoneyShow.com account. Or, you can simply log into MoneyShow.com (with the same email you used to purchase your Virtual Pass).
Once you are logged in, you can update your password within your profile.
Click "My Virtual Passes."
Select the video you want using the "Filter" function on top of the page and start watching.
For future Expos, you will be notified via email that session recordings are available to view after the conclusion of the event.
For past Expos, you can watch presentations as soon as you complete your purchase.
When will the session recordings be released?
Some videos for upcoming Virtual Expos are typically released on the last day of the Expo, with all videos uploaded to your MoneyShow.com dashboard seven days after the Virtual Expo ends. Videos for Virtual Expos that have already happened are available for viewing as soon as you receive your purchase confirmation.
Can I watch the video recordings on any device?
Yes! Video recordings can be viewed on your desktop, laptop, tablet, or smartphone.
How long are the videos recordings?
Most of the sessions are 30 minutes each and some are an hour long; all include Q&A.
Can I purchase just a single session?
Unfortunately, you cannot purchase individual sessions a la carte. If you want access to a specific session you will need to purchase the virtual pass.
Can I purchase an on-demand pass to watch all video recordings from all Virtual Expos for an entire year?
Yes, you can! MoneyShow+ gives you access to ALL session recordings from ALL Virtual Expos for one full year. Videos will automatically appear in your MyMoneyShow dashboard after every Virtual Expo, and you'll get notification whenever new videos have been uploaded to your dashboard.
Sign up for MoneyShow+ here
.
What is the cancellation and privacy policy?
All Virtual Pass sales are final and no refunds will be made. Please view our
privacy policy here
. Please note, when you purchase a Virtual Pass, you agree that you will NOT share, trade, give away, or sell your virtual pass to a third party.
What if I still have questions?
You can call the MoneyShow Client Relations department at 800-970-4355, or e-mail
customerservice@moneyshow.com
. Please note that our regular business hours are 9:00 am - 5:30 pm, Eastern Time, Monday through Friday.