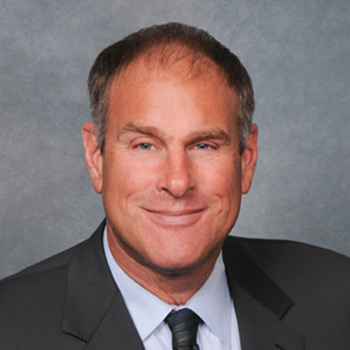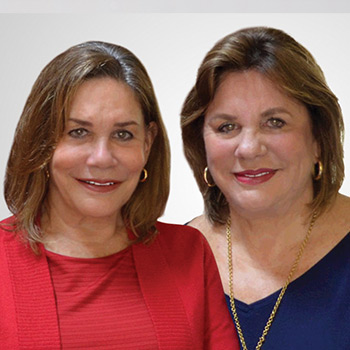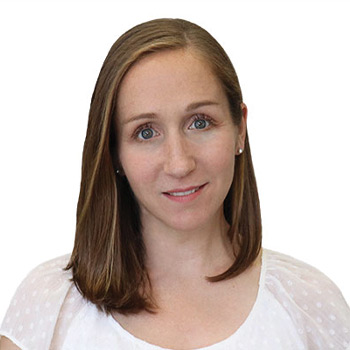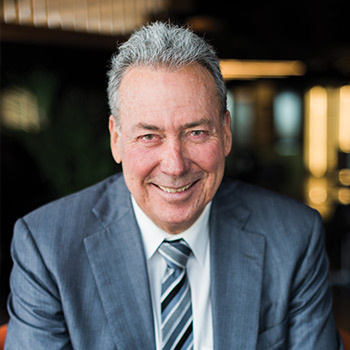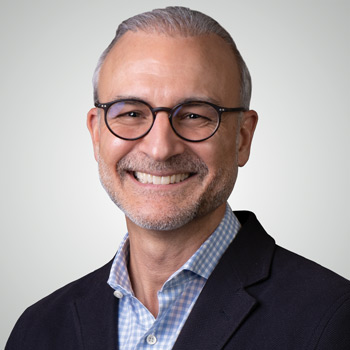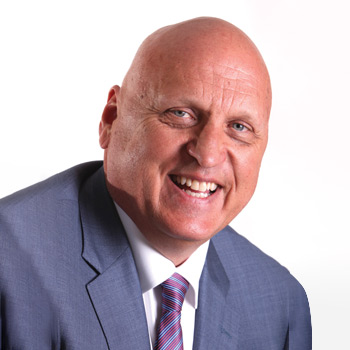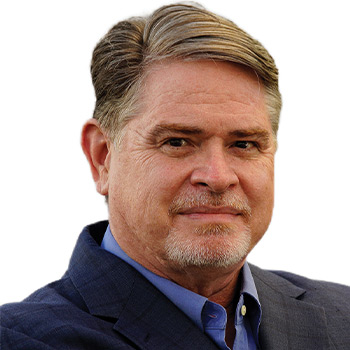 AVAILABLE ON-DEMAND STARTING DECEMBER 13
MoneyShow Virtual Pass — Get Access to 25+ High-Quality Video Recordings On-Demand from the December 6-7, 2022, Money, Metals, & Mining Virtual Expo
Our renowned market experts help you go beyond the latest market news to analyze the current market environment to identify hot spots for potential investments and discern the long-term market and economic trends and opportunities around the world.
Order now for only $49.00
There is no need to miss out on valuable education that can make or break your performance in the stock market. MoneyShow's Virtual Pass delivers all the great keynotes, workshops, panels, and product demos shared during each virtual event in an easily accessible format on-demand. Explore the extensive library of presentations available in the Virtual Pass below, and stream dozens of your favorite experts on your own time, at your own pace.
How the Virtual Pass Works
The Virtual Pass allows you to soak up knowledge and improve your skills in the markets on your own time and at your own pace. Follow along the speaker's presentation and spot key trends on your own. Watch your favorite sessions multiple times. Pause, rewind, and take notes to ensure you get the most from every session.
Purchase Your Pass
Fill out the credit card form to purchase and receive a receipt.
Email Notification
After the Event, you'll receive an email notification when sessions are available for viewing.
Videos On-Demand
Enjoy multiple hours of high-quality videos, including screen-capture slide presentations.
Session Availability
All session recordings, including PowerPoints (where available), will be posted in your MoneyShow.com dashboard within 7 days after the Event.
Session Access
Go to MoneyShow.com, login to your account, click My Dashboard on upper left under your name, then click My Virtual Passes, and start watching.
Unlimited Access
You will have unlimited, on-demand access to all video recordings from this Event.
What Sessions Will You Get?
Being on the wrong side of the market is the worst thing that can happen to an investor or trader. Our hand-picked experts will help you invest more profitably, trade more effectively, and anticipate changes before the crowd. All of the recorded sessions provide you with practical and actionable content that you can implement immediately to help you protect and grow your portfolio in the coming years.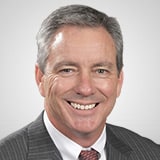 Why the Fed Is About to Light the Fuse on Gold
PRECIOUS METALS
Brien Lundin • Executive Editor, Gold Newsletter
The Fed is nearing the end of its rate-hike campaign, with three powerful factors preventing any further tightening. I'll show how this event will prove extraordinarily bullish for metals not just because of looser monetary policy, but also because Powell and the FOMC will have failed in their goal to bring inflation down to their target levels.

How Long Will the Manipulated 'Seasonal' Rally in Stocks, Metals, and Bonds Last?
STOCKS
Mark Leibovit • Editor and Publisher, LeibovitVRNewsletters.com
Between war cycles, higher interest rates, inflation, supply and economic turbulence, geo-cosmic/geopolitical factors, and social turbulence, where do metal and mining markets fit in? Mark Leibovit will dive into his technical and cyclical work and will try to fine-tune his crystal ball.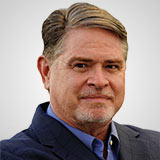 The Road to Riches in Battery Metals
COMMODITIES
Sean Brodrick • Senior Editor, Weiss Ratings
Electric Vehicles and green power are shifting battery metals into overdrive. Weiss Ratings editor Sean Brodrick looks at the big trends, which metals should come out on top, and how investors can make a mountain of profits.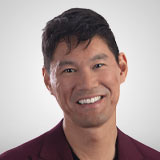 It's Time to Kill or Be Killed...By Inflation
MARKETS
Albert Lu • President, Luma Financial
Entrusting money to the state is grave error, reads the preface to Murray Rothbard's classic treatise 'What Has Government Done to Our Money?' Decades later, with US inflation at a 40-year high, it's clear why. Inflation is everywhere, and not leaving anytime soon. The economic consequences will be severe, particularly for those who fail to prepare. Fortunately, theres still time. In this session, Albert Lu discusses investment strategies designed to avoid the catastrophic consequences of inflation and to come out ahead.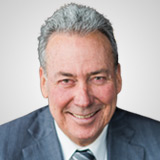 The New Monetary System
MARKETS
David Morgan • Precious Metals Analyst, TheMorganReport.com
In this session, David Morgan will discuss the planned reset via WEF, adoption possibilities, resistance, precious metals involvement, and personal responsibility.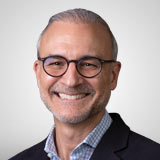 Why Should You Own Silver?
PRECIOUS METALS
Peter Krauth • Author, The Great Silver Bull & Silver Stock Investor
There are few assets today that are massively undervalued. Silver is clearly one.
Demand is growing at double digits from industry, especially with the green energy transition. Investment demand is tight, with physical silver premiums at historic highs. Yet supply is struggling to keep up. It's a perfect storm for this unique and irreplaceable metal.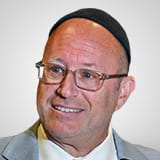 Is Gold Getting Ready to Break Out Over $2100?
PRECIOUS METALS
Avi Gilburt, Esq • Founder, ElliottWaveTrader.net
After a consolidation of over two years, Avi Gilburt will outline what he is looking to see in the gold and silver market to suggest the next larger-degree rally has begun.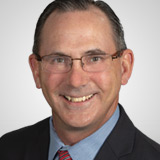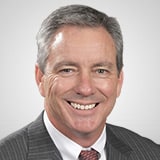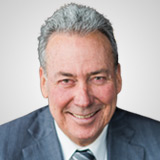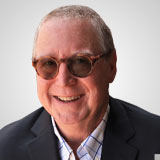 Gold, Silver, & More: How to Protect Your Wealth in Today's New Inflation
PRECIOUS METALS
Rich Checkan • President and Alternative Asset Strategist, Asset Strategies International, Inc.
Brien Lundin • Executive Editor, Gold Newsletter
David Morgan • Precious Metals Analyst, TheMorganReport.com
Dana Samuelson • President, American Gold Exchange, Inc.
Inflation has peaked—for now—but it looks unlikely to ever drop as low as the Fed's target level, yet the central bank has apparently done everything it can do without breaking the markets, the financial system and the economy. What are the investments that can beat inflation over the long term, especially with a powerless Fed? Our panel will provide strategies and specific picks.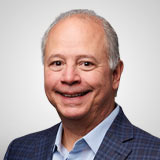 Using Gold to Protect Real Estate Equity from a Crash
PRECIOUS METALS
Robert Helms • Host, The Real Estate Guys Radio Show
If gold can preserve wealth from a falling currency, why can't it be used to protect real estate equity? It can! Whether you already own precious metals, or are considering adding them to your portfolio, this session will explain a little-known strategy for using metals to strengthen and secure the equity in your properties. Attend this enlightening discussion and discover how.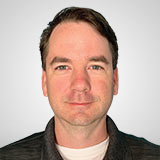 Why an Unloved and Forgotten Mining Sector Needs to Explode
PRECIOUS METALS
Robert Kientz • Founder and Editor, Gold Silver Pros
The mining sector is down right now, with the indexes trading at pennies on the dollar. When will this change? When the world figures out the next shipment of metals aren't coming this time...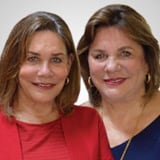 Why Gold Has a Great Future Ahead
PRECIOUS METALS
Mary Anne & Pamela Aden • Co-Editors, The Aden Forecast
In our talk we will explain all the bullish and positive factors gold has in its favor, like strong central bank buying, inflation, and so much more. All things considered, gold is going to be a top market in 2023 and silver will be even better. We'll provide specific recommendations on how best to profit on this exciting opportunity.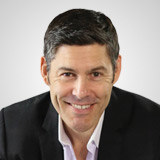 How the Global Financial Empire Will Collapse: What You Can Do to Protect Your Financial Future
MARKETS
George Gammon • Producer, The Rebel Capitalist Show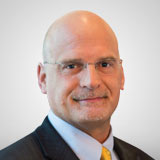 Gold, Commodities, and Cryptos: What to Expect in 2023
COMMODITIES
Mike McGlone • Senior Macro Strategist, Bloomberg Intelligence
The key question Mike McGlone asks is: What stops the trajectory of the world heading toward a deflationary recession? Not the Fed, yet. The greatest global macroeconomic reset of most of our lifetimes may be in early days.


Gold vs the Treasury Market
PRECIOUS METALS
Lyn Alden Schwartzer • Analyst, ElliottWaveTrader.net
Analysis of the government's large projected deficits, exacerbated by the rise in interest rates, and how this situation may impact the gold market in the years ahead.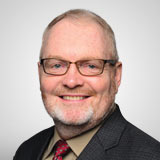 Candidates for the Mining Stock of 2023
PRECIOUS METALS
Jeff Clark • Senior Analyst, TheGoldAdvisor.com
Gold, silver, and the miners have been dead for over two years. Is a reversal coming soon? This research shows why we should prepare for that, along with my picks for which stocks are likely to see the greatest leverage to rising metals prices.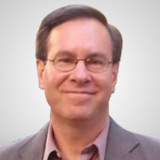 This Is Not Your Father's Gold Market!
PRECIOUS METALS
Chris Temple • Editor & Publisher, The National Investor
In his matter-of-fact, educational and unemotional style, Chris shares with you here the key differences between the epic gold move of the late 1970's Inflation era and the relative underperformance of the gold space in the Inflation context lately. Part history lesson and part common sense, you'll be armed with the knowledge to understand what will cause the next big move in the precious metals sector today.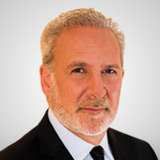 Crypto Bust Is Leading to a Gold Boom
Blockchain
Peter Schiff • Chief Global Strategist, Euro Pacific Asset Management
Peter Schiff is one of the few widely known economists and investment professionals to have spoken about the financial crisis before it began. Do not miss this presentation where Peter will discuss how the Bitcoin fad is ending badly and listen to him share how investors will get back to basics.


Frequently Asked Questions
The Virtual Pass allows you to watch all of the video and audio presentations on-demand from each specific in-person conference or Virtual Expo. With your Virtual Pass, you can soak up knowledge and improve your investing or trading skills on your own time and at your own pace. Watch your favorite sessions multiple times. Pause, rewind, and take notes to ensure you get the most from every session.
How much does a virtual pass cost?
The cost of a single virtual pass is FREE for MoneyShow Pro and MoneyShow+ annual members.
On-demand session recordings for this virtual expo cost $39 for non-annual members, but if you purchase during the expo you get an extra 10% discount.
To get the best bang for your buck, we are introducing the MoneyShow+ annual subscription, which gives you access to ALL on-demand video recordings from this in-person conference and ALL Virtual Expos for one full year. Click here to sign up for MoneyShow+, instead of just a single virtual pass, and ensure you don't miss any of the insights and actionable advice throughout the year.
How do I watch on-demand sessions after I purchase my virtual pass?
Click on the "MoneyShow.com dashboard" link on your purchase confirmation, which will automatically log you into your MoneyShow.com account. Or, you can simply log into MoneyShow.com (with the same email you used to purchase your Virtual Pass).
Once you are logged in, you can update your password within your profile.
Click "My Virtual Passes."
Select the video you want using the "Filter" function on top of the page and start watching.
For future events, you will be notified via email that session recordings are available to view after the conclusion of the event.
For past events, you can watch presentations as soon as you complete your purchase.
When will the session recordings be released?
Some videos for upcoming Virtual Expos are typically released on the last day of the Expo, with all videos uploaded to your MoneyShow.com dashboard 7 days after the Virtual Expo ends. Videos for Virtual Expos that have already happened are available for viewing as soon as you receive your purchase confirmation.
Can I watch the video recordings on any device?
Yes! Video recordings can be viewed on your desktop, laptop, tablet, or smartphone.
How long are the videos recordings?
Most of the sessions are 30 minutes; all include Q&A.
Can I purchase just a single session?
Unfortunately, you cannot purchase individual sessions a la carte. If you want access to a specific session you will need to purchase the virtual pass.
What is the cancellation and privacy policy?
All Virtual Pass sales are final and no refunds will be made. Please view our
privacy policy here
. Please note, when you purchase a Virtual Pass, you agree that you will NOT share, trade, give away, or sell your virtual pass to a third party.
What if I still have questions?
You can call the MoneyShow Client Relations department at 800-970-4355, or e-mail
customerservice@moneyshow.com
. Please note that our regular business hours are 9:00 am - 5:30 pm, Eastern Time, Monday through Friday.