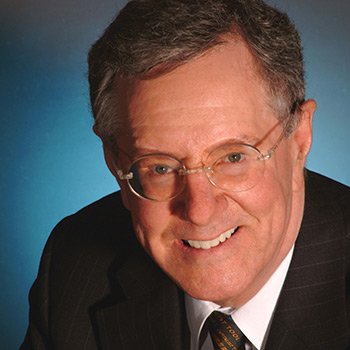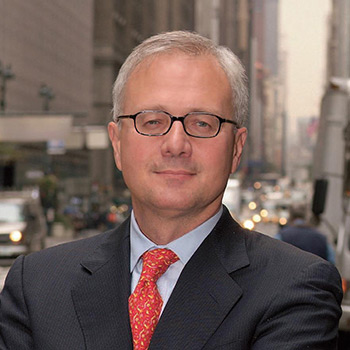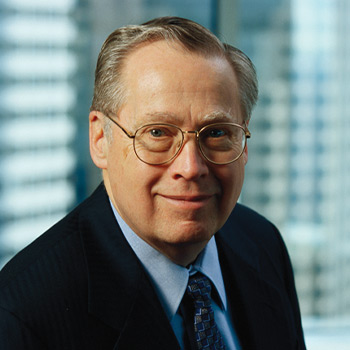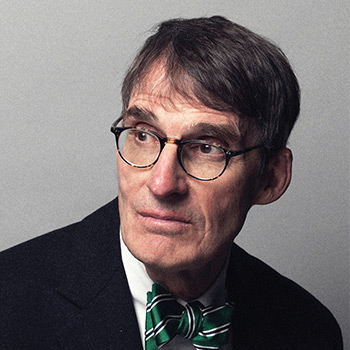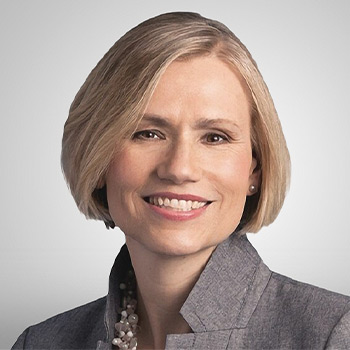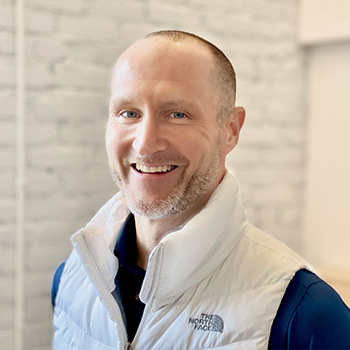 AVAILABLE ON-DEMAND STARTING MARCH 1
Get 2023 Summit Virtual Pass — Get Access to 25+ High-Quality Video Recordings On-Demand from MoneyShow's Global Portfolio Strategy Summit New York, February 19-21, 2023.
If you couldn't make it to New York—or even if you attended, but want to revisit key points—this on-demand pass gives you the opportunity to see and hear America's most renowned market experts experts cut through the noise to reveal the most critical forces that will impact the economy and the markets, providing you with a 360-degree view of the capital markets and the road ahead.
Order now for only $99.00
Stream All Keynotes & Panels. Watch Anytime. Anywhere
There is no need to miss out on valuable education that can make or break your performance in the stock market. The Summit Virtual Pass delivers all the great keynotes, panel discussionss, and industry-specific insights shared during the live Global Portfolio Strategy Summit in New York in an easily accessible format on-demand. Explore the sessions available with your Summit Virtual Pass below, and stream several of your favorite experts on your own time, at your own pace.
How the Virtual Pass Works
The Virtual Pass allows you to soak up knowledge and improve your skills in the markets on your own time and at your own pace. Follow along the speaker's presentation and spot key trends on your own. Watch your favorite sessions multiple times. Pause, rewind, and take notes to ensure you get the most from every session.
Purchase Your Pass
Fill out the credit card form to purchase and receive a receipt.
Email Notification
After the Event, you'll receive an email notification when sessions are available for viewing.
Videos On-Demand
Enjoy multiple hours of high-quality videos, including screen-capture slide presentations.
Session Availability
All session recordings, including PowerPoints (where available), will be posted in your MoneyShow.com dashboard within 7 days after the Event.
Session Access
Go to MoneyShow.com, login to your account, click My Dashboard on upper left under your name, then click My Virtual Passes, and start watching.
Unlimited Access
You will have unlimited, on-demand access to all video recordings from this Event.
What Sessions Will You Get?
Being on the wrong side of the market is the worst thing that can happen to an investor or trader. Our hand-picked experts will help you invest more profitably, trade more effectively, and anticipate changes before the crowd. All of the recorded sessions provide you with practical and actionable content that you can implement immediately to help you protect and grow your portfolio in the coming years.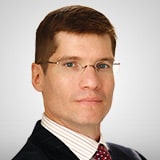 Inflation: Energy Is Just the Half of It
ENERGY
Stephen Schork • Founder, The Schork Group
The war on fossil fuels has not only created an unprecedented rise in energy costs, but is also the key driver for the record prices we are paying at the grocery counter.



Future-Proofing Your Portfolio: Ten Critical Tech Trends
TECHNOLOGY
Howard Tullman • General Managing Partner, G2T3V, LLC
The only constant in our futures will be constant change. Understanding, evaluating, and anticipating the impact of the rapidly accelerating and disruptive changes on our lives and businesses which are being driven by emerging technologies will be crucial to securing your portfolio and assuring your future success.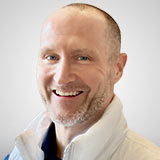 Top Five Tech Trends for 2023
TECHNOLOGY
Gene Munster • Managing Partner and Co-Founder, Deepwater Asset Management
Join Gene Munster, managing partner and co-founder of Deepwater Asset Management, as he provides you with a comprehensive analysis of the technology sector and investment opportunities within it. Gene will cover the recent struggles in tech, as well as explain why he believes things will improve in the next couple of quarters. He will also discuss exciting developments in underlying technologies such as ChatGPT, AI, the Metaverse, and the battery and chip space—and how investors can capitalize on them. You won't want to miss this session with an analyst who has spent more than 21 years analyzing the industry.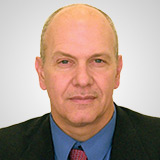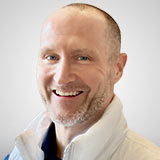 Tech Renaissance or Tech Retrenchment? A Look Ahead
TECHNOLOGY
James Kelleher • Director of Research & Senior Analyst: Technology, Argus Research Corporation
Gene Munster • Managing Partner and Co-Founder, Deepwater Asset Management
Howard Tullman • General Managing Partner, G2T3V, LLC
2022 was a difficult year for technology investors and the technology sector as a whole. Private and public valuations fell as founders and funders questioned their prior exuberance, while companies laid off workers and shelved some investment projects. Will the tech retrenchment continue in 2023? Or will a tech sector renaissance follow? What forces will drive action in the space...and which new visionary products and services could tip the scales for the better? Find out in this informative and interactive panel discussion.


Opportunities in Unconventional Places
MARKETS
James Grant • Editor, Grant's Interest Rate Observer
Not every scorned, neglected, and obscure security deserves a place in your portfolio, but many a pariah has delivered extraordinary returns. In this session, we will cover lessons from the past and speculations for the future.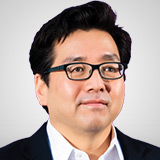 2023 Macro Trends & Themes
MARKETS
Thomas Lee • Managing Partner & Head of Research, Fundstrat Global Advisors
The year 2022 featured many challenges for investors, including higher inflation, higher interest rates, and poor stock and bond market performance. But it's a new year. And in 2023, investors should see less crisis and more opportunity. Tune in to this presentation to find out why.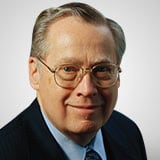 The Current Environment for Bond Investing
BONDS
Daniel Fuss • Vice Chairman, Portfolio Manager, Loomis Sayles Bond Fund, Loomis, Sayles & Company, LP
Dan Fuss, vice chairman and portfolio manager of the Loomis Sayles Bond Fund, has worked in the investment industry for more than six decades. Now, he's prepared to share his knowledge and experience with you during his presentation in New York. Dan will discuss market liquidity, the correction in credit, the impact of geopolitical developments on a wide range of assets, and how climate-related developments factor into the investment outlook. He will also share his take on current Federal Reserve policy and the impact it's having on the economy and markets.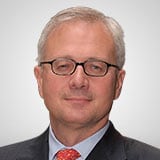 Too Much Pessimism or Not Enough?
ECONOMY
Edward Yardeni • President, Yardeni Research, Inc.
The US economy seems to be heading into a recession, while inflation remains high. It's hard to be an optimist under the circumstances. Indeed, during June 2022, one measure of consumer sentiment fell to the lowest on record starting in 1952. Also in June, the Investors Intelligence Bull/Bear Ratio was the lowest it has been since the bottom of the bear market during the Great Financial Crisis. Might there be too much pessimism? The past year has been like living through the stagflationary 1970s, but on fast forward. However, a mild recession could help to bring inflation down sooner rather than later, setting the stage for recovery with gains to be had again in the bond and stock market. Dr. Ed Yardeni will provide a balanced discussion of what could go right and what could go wrong over the next 12 months, as well as the rest of this decade.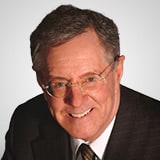 What Can Republicans Do to Bring Us Good Times?
POLITICS
Steve Forbes • Chairman and Editor-in-Chief, Forbes Media
Steve Forbes, chairman and editor-in-chief of Forbes Media, is a widely respected economic prognosticator, not to mention a keen and closer follower of goings-on in Washington and how they impact the economy and the markets. In his presentation, Steve will answer the question: What can Republicans do to bring us good times? Specifically, Steve will talk about steps the GOP can take in Congress to remove barriers to progress, including wage a fight with a Federal Reserve addicted to engineering hard times. Don't miss it.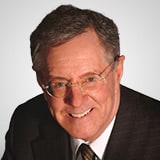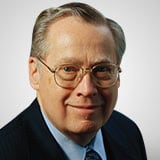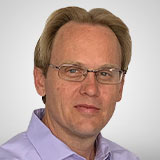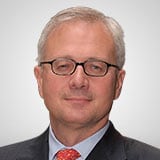 Inflation, Interest Rates, and Instability: Where Can an Investor Turn?
MARKETS
Steve Forbes • Chairman and Editor-in-Chief, Forbes Media
Daniel Fuss • Vice Chairman, Portfolio Manager, Loomis Sayles Bond Fund, Loomis, Sayles & Company, LP
Mike Larson • Editor-in-Chief, MoneyShow
Edward Yardeni • President, Yardeni Research, Inc.
Rising inflation, rising interest rates, and rising market instability made for a confounding environment last year. So, where can investors turn for relief in 2023? What sectors are likely to prosper as the Federal Reserve's policy approach shifts? Which sectors will fall further behind? And if your goal is income, what equity and fixed income investments make the most sense?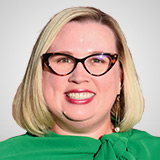 Top Nine Trends to Watch in Real Estate
REAL ESTATE
Jessica Lautz • Deputy Chief Economist and VP of Research, National Association of Realtors®
Buyers and sellers have changed what they want in a home, how they use their home, how they search for a new home, and their relationship with the agent. The housing market has roared over the last two years, but now the changing economic environment has returned to some normalization. Buyers are facing ever-rising mortgage rates coupled with rising prices and have struggled to find the perfect home, finding creative ways to enter the market. Demographics have shifted and many potential buyers have been left out. How is everyone coping and what comes next?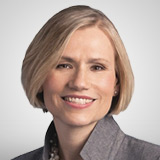 An Exploration of Key Investment Themes
MARKETS
Kristina Hooper • Chief Global Market Strategist, Invesco
2022 was an annus horribilis and now investors are worried about what 2023 has in store. Kristina Hooper will explore key investment themes for the year, including whether the Fed will continue to drive the narrative for markets and which industries appear poised to perform best.






Bargain Hunting Stocks
STOCKS
Randall Eley • President, The Edgar Lomax Company
George Gilder • Editor, Gilder's Technology Report
Jeffrey Hirsch • Editor-in-Chief, The Stock Trader's Almanac & Almanac Investor
Mike Larson • Editor-in-Chief, MoneyShow
After a difficult 2022 for the markets, many stocks are finding their footing. With valuations more reasonable and the prospects for a better 2023 rising, where should you turn as an investor for the best bargains and the greatest profit potential? Find out in this compelling panel featuring some of the best stock pickers on and off Wall Street.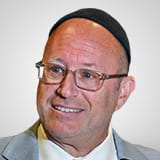 How to Tune Out the Noise in This Difficult Market Environment and Focus on What Is Important for Your Investments
MARKETS
Avi Gilburt, Esq • Founder, ElliottWaveTrader.net
Avi Gilburt will outline for you what is important to focus upon in this difficult market environment. While most investors have to deal with information overload, especially when reading or listening to financial news, most of it can be ignored. He will show you what are the most important factors upon which you should pay attention as we move through this challenging environment.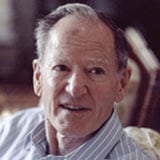 Life After Capitalism: Investing in a World of Emergency Socialism
STOCKS
George Gilder • Editor, Gilder's Technology Report
Focus on the emergent companies of the future, many of them still private or available only in foreign markets such as Israel. The primacy of information in the future economy, is computer tech (AI), biotech, and the new blockchained metaverse.



How to Avoid Financial Disasters: A Guide for the Ultra-High-Net-Worth Investor
MARKETS
Barry Ritholtz • Founder and CIO, Ritholtz Wealth Management
Come join an insightful presentation where Barry Ritholtz will discuss how high-net-worth investors only have these three things to worry about: losing their own money; entrusting it to someone else who loses it for them, and theft. Barry will show how to make better decisions that protect your capital, still sleep well at night, and have something left over to leave to your grandkids.





After Crypto Winter, Crypto...What?
Cryptocurrency
Jodie Gunzberg, CFA • Managing Director, CoinDesk Indices
Mike Larson • Editor-in-Chief, MoneyShow
Marc LoPresti • Co-Founder, BattleFin Group, LLC
Robert Savage • Head of FX Americas, BNY Mellon
Crypto winter isn't coming. It's already here! But after this shakeout runs its course, what comes next? Does a Crypto spring loom? Our three panelists will share their unique insights into this dynamic, evolving sector - as well as their favorite cryptocurrency investment ideas and strategies for 2023 and beyond.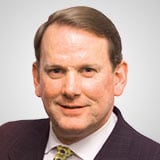 Buy or Bail the Bounce?
STOCKS
Sam Stovall • Chief Investment Strategist, CFRA Research
History hints quite strongly that 2023 won't be a repeat of 2022, as the S&P typically posted an average price gain in excess of 14% in the years following declines, versus the more normal 8.9% annual increase, and posted a higher-than-average frequency of advance. In addition, a down year followed by a positive January Barometer typically led to a 23%+ price gain and a 92% frequency of advance. Will history repeat, or, like some singers of the National Anthem, forget the words? Sam Stovall, Chief Investment Strategist of CFRA Research, will offer his take on historical precedent and share his sector selections in what could be a surprisingly profitable year.







The BIG Picture: Your 2023 Global Strategy Summit
MARKETS
Kristina Hooper • Chief Global Market Strategist, Invesco
Mike Larson • Editor-in-Chief, MoneyShow
Kevin Mahn • Chief Investment Officer, Hennion and Walsh, Inc.
Sam Stovall • Chief Investment Strategist, CFRA Research
This is IT. Your 2023 Global Strategy Summit. Coming at the conclusion of our inaugural Accredited Investors Symposium, this session is not to be missed. You'll get the final word on what to do with investments in the stock, bond, currency, real estate, and commodity markets-and what unique opportunities in the accredited investor space will prosper best before you and your fellow conference attendees and speakers part ways.


Frequently Asked Questions
The Virtual Pass allows you to watch all of the video and audio presentations on-demand from each specific in-person conference or Virtual Expo. With your Virtual Pass, you can soak up knowledge and improve your investing or trading skills on your own time and at your own pace. Watch your favorite sessions multiple times. Pause, rewind, and take notes to ensure you get the most from every session.
How much does a virtual pass cost?
The cost of a single virtual pass is FREE for MoneyShow Pro and MoneyShow+ annual members.
On-demand session recordings for this virtual expo cost $39 for non-annual members, but if you purchase during the expo you get an extra 10% discount.
To get the best bang for your buck, we are introducing the MoneyShow+ annual subscription, which gives you access to ALL on-demand video recordings from this in-person conference and ALL Virtual Expos for one full year. Click here to sign up for MoneyShow+, instead of just a single virtual pass, and ensure you don't miss any of the insights and actionable advice throughout the year.
How do I watch on-demand sessions after I purchase my virtual pass?
Click on the "MoneyShow.com dashboard" link on your purchase confirmation, which will automatically log you into your MoneyShow.com account. Or, you can simply log into MoneyShow.com (with the same email you used to purchase your Virtual Pass).
Once you are logged in, you can update your password within your profile.
Click "My Virtual Passes."
Select the video you want using the "Filter" function on top of the page and start watching.
For future events, you will be notified via email that session recordings are available to view after the conclusion of the event.
For past events, you can watch presentations as soon as you complete your purchase.
When will the session recordings be released?
Some videos for upcoming Virtual Expos are typically released on the last day of the Expo, with all videos uploaded to your MoneyShow.com dashboard 7 days after the Virtual Expo ends. Videos for Virtual Expos that have already happened are available for viewing as soon as you receive your purchase confirmation.
Can I watch the video recordings on any device?
Yes! Video recordings can be viewed on your desktop, laptop, tablet, or smartphone.
How long are the videos recordings?
Most of the sessions are 30 minutes; all include Q&A.
Can I purchase just a single session?
Unfortunately, you cannot purchase individual sessions a la carte. If you want access to a specific session you will need to purchase the virtual pass.
What is the cancellation and privacy policy?
All Virtual Pass sales are final and no refunds will be made. Please view our
privacy policy here
. Please note, when you purchase a Virtual Pass, you agree that you will NOT share, trade, give away, or sell your virtual pass to a third party.
What if I still have questions?
You can call the MoneyShow Client Relations department at 800-970-4355, or e-mail
customerservice@moneyshow.com
. Please note that our regular business hours are 9:00 am - 5:30 pm, Eastern Time, Monday through Friday.