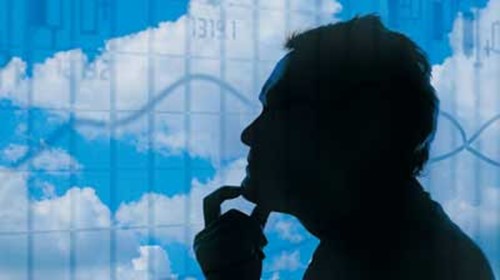 Seniors should take the opportunity to re-evaluate their Medicare coverage now, while changing plans is relatively hassle-free, writes MoneyShow's Terry Savage.
December 7 is the deadline for America's seniors to make some difficult and important decisions about one of the most complex, confusing, and costly aspects of their life.
This is the once-a-year opportunity for seniors who have Medicare Advantage and Part D prescription drug coverage to switch to a plan that may offer better coverage—at less cost. For seniors with a Medicare Supplement Plan (also known as a MediGap Plan), they can change their plan anytime during the year, but it may require underwriting, which could increase the price or disqualify you from being covered.
Unfortunately, Medicare decisions are not a one-time kind of thing. In fact, you need to review your MediGap and Part D programs or Medicare Advantage program every year—even if your health situation did not change. You might find that the plans, coverage, and prices have changed since last year. Some popular drugs have gone generic in the past year, impacting prescription drug costs. So it really is worth going through the process again.
And since the most efficient way to do this is on your computer, I am appealing to the younger generation to sit down with Mom and Dad or Grandma and Grandpa before you turn on the football games this holiday weekend. They may really need your help to get through this process!
Critical Comparisons
The key programs you want to compare are your Medicare Advantage plan and your Part D plan, to see if those are giving you the best coverage in your area. The reason is, most of those Advantage Plans "bundle" all of Medicare parts into one monthly payment, with a "cap" on your out-of-pocket expenses.
The place to start this process is a terrific Web site that is designed to easily help you do the comparisons. At www.PlanPrescriber.com, more than 6 million people will use the calculators to compare thousands of offerings from various companies for MediGap supplements, Part D, and Medicare Advantage programs. A recent survey of their users found average savings on Part D of $654 per year over their current plans. Even better, if you get confused, you can call their toll-free number (888.312.5447) and they will help you over the phone.
This is an unbiased comparison from experts who will actually help you choose a plan, get signed up, set up an automatic monthly payment from your checking account, and literally hold your hand through the process. Or you can do it all online, from research to sign-up. There is no additional cost to the consumer for either personalized help over the phone or applying online through the PlanPrescriber.com Web site.
(Medicare.gov has a similar tool, but it's not as user-friendly, nor does it offer personal guidance in making a choice.)