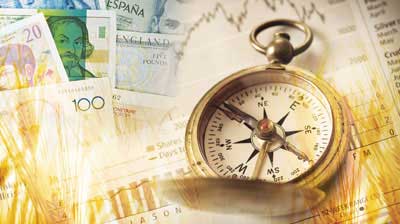 The sharp reversal in crude oil prices Monday caught regulators' and the market's attention. MoneyShow's Tom Aspray looks at the technical evidence to assess where prices are going, and shares one out of favor oil service company that appears to be bottoming.
The three-minute, $3.60 plunge in Brent crude oil prices on Monday is still being analyzed by the CFTC as well as exchange officials. Don't expect a clear answer, as the most likely cause was thin pre-holiday trading that was exacerbated by option activity.
Investors in oil stocks are obviously concerned, as the S&P Energy index is up 22% from the June lows, which compares favorably to the 15.3% gain in the Spyder Trust (SPY). The SPDR S&P Oil & Gas Exploration ETF (XOP) is up 29.5% during the same period, and many individual oil stocks have done even better.
There were technical signs in July that crude oil had bottomed, and weekly analysis indicates that the intermediate trend is still positive. The daily studies are also positive, but the very-short-term outlook is neutral.
There is one beaten-down oil equipment and services stock that could complete its bottom once the current crude oil correction is over.

Click to Enlarge
Chart Analysis: The weekly chart of crude oil prices shows that the major downtrend from the 2011 and 2012 highs (line a) is in the $106.50 area. This is just above the weekly Starc+ band at $104.80.
The close last week above the prior three-week highs was a positive sign, which makes this week's close even more important.


The weekly on-balance volume (OBV) formed a negative divergence at the March highs (line b).


The OBV moved through its WMA in early August, and broke through the bearish divergence resistance at the end of the month. This is consistent with an intermediate-term uptrend.


On the weekly chart, there is first support at $94.60 basis the December contract, with more important levels at $91.60 to $92.


The daily chart of December crude oil futures shows that first support in the $95 area was tested Monday, with the daily uptrend (line d) nearby in the $93.50 area. The two-bar reversal has turned the very-short-term momentum negative.
The 38.2% Fibonacci retracement support is at $92.62, with the 50% support at $90.02.


The volume was heavy at last week's highs and the daily OBV did confirm the price action.


The OBV shows a clear pattern of higher highs, with good support at the uptrend (line e) and its rising WMA.


There is initial resistance now at $97.50 to $98 and then $100.


The upper trend line resistance on the daily chart (line c) is now at $102.70.


NEXT: Could This Oil Player Be Bottoming?