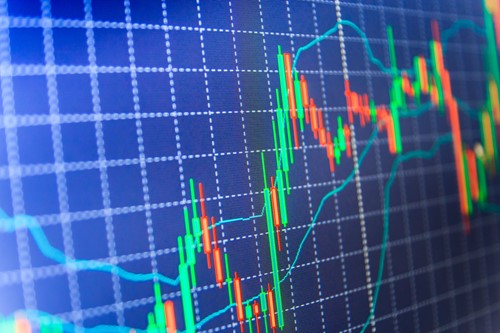 Experienced futures trader Bruss Bowman provides an excellent example of how to incorporate higher time frame price action into a possible lower-time-frame trade,
Dollar General (DG) provides an excellent price reversal study from 12/11/2012 to 12/12/2012. This price pattern occurs frequently across asset classes and time frames. This strategy and subsequent setups provide a high probability trading environment worthy of study.
After Tuesday 12/11/2012 close, there was a significant probability that DG would trade higher on Wednesday. To determine why let's start with a daily (macro) chart analysis.
What we know at the end of Tuesday's trading:
Price made a two-month consolidation from January to March 2012 in a tight range.


Price broke out in March for a multi-month run higher, consolidating for several months >46.00 before accelerating higher to >54.00 and the high of the year.


Price broke the daily ascending trend-line (sharply) in July and entered a long-term, confirmed, daily downtrend with several lower pivot highs and lower pivot lows.


In the week prior to 12/11/2012, price strongly rejected an attempt to move higher from 48.00, clearly breaking another ascending trend line and multiple areas of inflection line and pivot support.


Tuesday's break of the long-term support at 46.00 came on much higher volume and traded in a clean downtrend to the long-term multi-month consolidation at 43.00


The reason for all that preliminary information is that it is all relevant to the probability that DG would reverse on Wednesday, 12/12/2012.
Price had been in a five-six month daily downtrend indicating strong, consistent selling pressure from big money. Price made an accelerated move down in the week prior to Tuesday's price action, indicating more urgent selling. Tuesday's gap below long-term support at 46.00 and very high-volume selling indicated even more urgent, capitulate selling. Put yourself in the chart, after months of steady selling, price accelerates down for a week and then on Tuesday it really, really accelerates down on much higher volume. If you're in the chart…who has inventory left to sell here at 43.00? Big money has been getting out of DG since July and now price is sitting right on long-term (and substantial) chart support from 42.00-43.00.
When thinking about significant price turns my opinion is that:
Prices stop going down when the asset runs out of sellers.


Prices stop going up when the asset runs out of buyers.


That's what I look for in the charts.
Therefore, if I look at this chart on Tuesday night, I consider that there is a significant probability that DG trades higher on Wednesday because it has likely run out of big money sellers (supply inventory) and it is sitting on long-term, substantial support.
All this analysis has given us a strategy, an asset with a significant probability of behaving in a particular way. This is a small although very important step.
NEXT PAGE: Mapping Out Your Game Plan
Tickers Mentioned: Tickers: DG