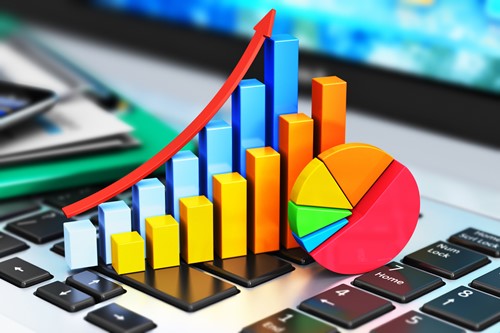 Troubling technical signals appear to be confirmed by recent movements in key sectors, driving up the possibility of a deeper correction ahead. As MoneyShow's Tom Aspray suggests, this is a time for patience.
Last Thursday's rally interrupted the five-day slide, but the relief was short-lived as stocks were hit hard again on Friday. Most of the major averages closed lower, but above the worst levels.
The Euro crisis again returned to the front burner for the first time since the ECB decision in early September. Stocks dropped sharply early Friday over concerns about Spanish banks' stress tests. The report was within expectations, so stocks did manage to rebound from the early-morning lows...but could not make it back into positive territory.
The poor economic data on Friday did not help stocks, as the Chicago Purchasing Managers Index dropped sharply to 49.7 from 53 in August. A drop below 50 is consistent with contracting activity. Consumer sentiment from the University of Michigan was also revised downward.

Click to Enlarge
There has been extensive work by many analysts to identify stages of the business cycle and which sectors do the best in each stage. An old friend and excellent analyst, Martin Pring, has done quite a bit of work in this area. The chart above shows the six stages of the economy and which sectors do best in each stage.
In March, the Dow Jones Pring US Business Cycle Index was launched. It is a gauge designed in collaboration with Pring Research to reflect its proprietary investment strategy, which tactically allocates among stock, bond, commodity, and cash segments based on the phase of the economic business cycle.
According to Martin, since 1955 the index has had an annualized monthly average gain of 10.05%, vs. 6.85% for the S&P. Currently, Martin says, "we are in Stage II (bullish for stocks and bonds), but headed very soon to Stage III, when commodities will go positive."

Click to Enlarge
As the chart indicates, in Stage II the best sectors are banks, technology, and consumer discretionary. The Performance chart reveals how the SPDR S&P Bank ETF (KBE), Select Sector SPDR Technology (XLK), Select Sector SPDR Consumer Discretionary (XLY), and Spyder Trust (SPY) have done since the June lows.
The performance of all four was quite similar, with KBE leading up 14%, followed by XLK rising 13.7% and the other two just slightly above 12%. In the Sector Focus section, I will take a look at technology, transports, and oil drillers, which typically lead in Stage III.
This week's economic news may shed more light on the economy. The PMI Manufacturing Index and ISM Manufacturing Index are both out on Monday, along with construction spending.
Wednesday we get a preliminary reading on the jobs outlook with the ADP Employment report, as well as the ISM Non-Manufacturing report. Thursday brings jobless claims and factory orders, followed Friday by the monthly jobs report.
An update on intrade.com, as discussed last week in Traders Dump Romney: Obama shares are at $7.92 (79.2% change of Obama winning), while Romney has dropped to $2.07.
NEXT: What to Watch