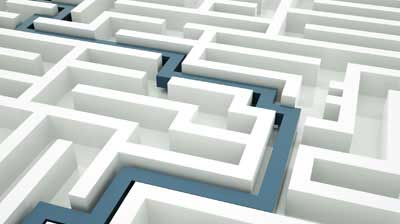 According to recent Bloomberg survey, investors are the most bullish on stocks in at least 3-1/2 years, and the powerful stock market rally certainly reflects that, but MoneyShow's Tom Aspray counsels that it's exactly during times like these that caution is warranted more than ever.
The stock market continued to push higher again last week as more market skeptics gave up on their bearish stance. With the Dow Industrials and S&P 500 now back to levels last seen over five years ago, it is becoming harder for many to remain on the sidelines. With Friday's positive close the S&P 500 ended higher for eight up days in a row, which has not happened since 2004.
The market has been very resilient over the past few weeks as any early selling was well supported, and by the end of the day, the major averages were back into positive territory. While this is very encouraging for those who are long, it is quite frustrating for those who are belatedly trying to get into the market.
The startling performance of stocks like Netflix, Inc. (NFLX), which is up 50% this week also can encourage some to jump ion at the wrong time. As I noted earlier this month, it was the least liked stock by Wall Street and as I posted on January 20, the weekly technical studies were strong. As Carl Ischan explained in a recent interview, he bought NFLX mainly because everyone else hated it.
The new all-time highs in the Dow Transportation Average has fueled further buying as some expect the Dow Industrials and S&P 500 will also soon make new all-time highs. Does this mean you should be buying the market now?
This is the type of market that encourages some investors to follow their emotions, which is never a good idea. Let's look at some reasons why you may want to be more cautious over the next few weeks.

Click to Enlarge
The 5% gain in Spyder Trust (SPY) so far in the month, and the fact that we have not had one close below the prior day's low all months increase the odds of at least a 1-2 day pullback. Also while stocks often do well in January, February is often a different story
The daily seasonal chart of the S&P 500 that analyzes data going back to 1930 reveals that typically stocks peak in early January, decline until January 24 before rallying until February 2. This has not been the case so far this year. Typically an early February high sets the stage for a decline that lasts for most of the month. This sets the stage for stocks to move higher into May.
For the last three years, prices have been higher in February with gains of 4.06% in 2012, 2.95% in 2011, and 2.85% in 2010. Looking back over the past 40 years, February was one of the two months that showed a loss, but it was considerably better than September, which was the worst month.
Now, some stock market strategists are already raising their yearly upside targets for the S&P 500. If you remember last spring this also happened before the market corrected.
Of course the seasonal tendencies need to be paired with the technical outlook, which is still positive for the short term, as well as the long term.
Even though we do not have sell signals for the major market averages, there are signs some of the top sectors have lost some of their upside momentum.