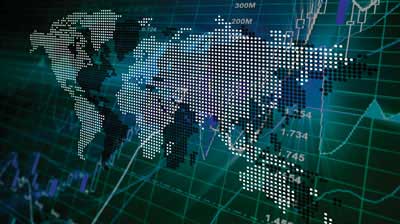 Standard Chartered is on a roll in India and at the forefront of China's efforts to internationalize its currency, writes Yiannis G. Mostrous in Global Investment Strategist.
Banks are one of the best investments to gain exposure to emerging markets. The banking industry is the centerpiece of every economy, acting as a facilitator of economic activity (through loans) and a custodian of citizens' money (through deposits).
Standard Chartered (London: STAN, OTC: SCBFF) is one lender that offers well-diversified exposure to those emerging markets.
A London-based bank with a dual listing in Hong Kong and England, Standard Chartered has a network of 1,750-plus branches in more than 70 counties across the Asia-Pacific region, as well as South Asia, Europe, Middle East, Africa, and the Americas.
Last week, Standard Chartered reported extremely strong profits before taxes: $6.1 billion for 2010, up 19% from the previous year. The lender's costs—especially personnel-related costs—rose, as Standard Chartered expanded its business; the bank hired 7,000 employees last year alone. Assets were up 18% to $517 billion.
The bank has achieved well-balanced growth, with its consumer and corporate businesses both increasing revenue by 7% to 8%. On the consumer side, wealth management grew 24% while mortgages were up 22%.
Among the highlights of the lender's corporate business was a 32% gain in corporate finance and a 24% rise in principal finance (including private equity and real-estate infrastructure).
The bank's earnings were also geographically diversified. India contributed the highest profit before taxes at $1.2 billion, a significant number when one considers that the bank's Indian profits amounted to $100 million a decade ago. Income from Indian operations also grew 12% on a yearly basis.

Click to Enlarge
India now joins Hong Kong as one of the bank's best-performing regions. Although Hong Kong's performance was fairly flat last year, the city's banking industry benefits from a significant, long-term tailwind: the continuing "internationalization" of China's currency, the renminbi (RMB).
Next: Riding the Wave in Hong Kong