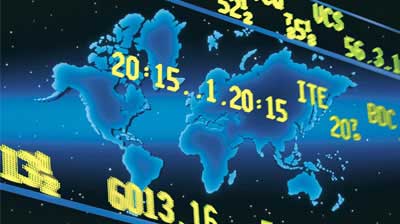 Turkey's GDP has more than tripled in a decade, and investors are taking notice, writes Nicholas Vardy of The Alpha Investor Letter
I spent New Year's Eve in Turkey's bustling capital, Istanbul. Turkey is also a current recommendation through the iShares MSCI Turkey Index Fund (TUR).
I had last been in Istanbul in 2000. Back then, Turkey's gross domestic product stood at $250 billion. Today it has more than tripled, to $775 billion. Had the US GDP grown at the same rate, the US economy would be $31 trillion—about twice the size it is today.
Compared to a decade ago, the difference in Istanbul's streets is palpable. While other Islamic capitals like Cairo are stuck in a time warp, Istanbul today is in better shape than many Eastern European capitals—some of which are already part of the European Union.
According to Forbes magazine, Istanbul boasts an eye-popping 36 billionaires, putting it fifth in the world behind Moscow, New York City, London, and Hong Kong. The public transportation system is brand-spanking new. The clubs along the shore of the Bosphorus are legendary for attracting the biggest entertainment names in the world.
Istiklal, Istanbul's most famous (and European) pedestrian street, boasts everything from the city's leading nightclubs to the NBA's first store outside of the United States. That said, taxi drivers are still just as willing to "take you for a ride" as ever—as one did with me.
I flew Turkish Airlines, which—to my surprise—had won "European Airline of the Year" for the past two years running. I also learned that a Turkish Airlines commercial featuring US basketball star Kobe Bryant and Argentine soccer star Lionel Messi has become one of the most popular commercials in the world, with over 100 million views on YouTube.
As a sign of Turkey's growing popularity among investors, EGShares is launching a small cap equities exchange traded fund for companies domiciled in Turkey and that have a market capitalization between $100 million and $2 billion—arguably the most dynamic sector of this fast-growing economy.
As a country with a 99% Islamic population, Turkey has also become a low-key—perhaps even reluctant—economic role model for other Muslim countries in the Middle Eastern region.
Although Istanbul certainly still has its rough edges, I came away impressed and optimistic about Turkey's economic prospect for the future.
Subscribe to The Alpha Investor Letter here...
Related Articles:
The Last May Be First in Global Markets
Investing for 2030: 4 Key Forecasts
Tickers Mentioned: Tickers: TUR