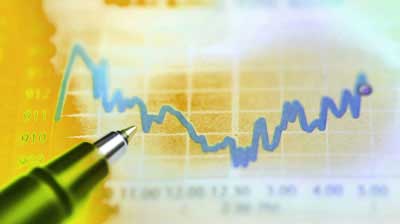 Jim Jubak is on vacation the week of March 29 to April 2. We will resume the regular posting schedule on Monday, April 5.
I've got three high-speed train stocks to tell you about—and US-based investors can actually put money into one of them. (And I'll give you a second US rail equipment stock to consider.)
Why not all three? Because the rising stars of the new generation of high-speed rail companies are Chinese and Korean, and it's hard to buy into these companies now. The European and Canadian companies that once dominated this space are easy to buy into, but are facing a huge challenge from the "upstarts."
And US companies are barely even players in this space, unfortunately.
More on why that's unfortunate for anyone who wants this economic recovery to produce enough new jobs to reduce US unemployment below 6% in a moment. First, let's look at those potential high-speed stock picks.
The world is looking at growth in high-speed rail that's faster than a speeding locomotive. In 2005, a study by Germany's SCI Verkehr projected that the length of the world's high-speed rail networks would double over the next ten years. According to the study, by 2015, high-speed rail networks would total 14,400 kilometers (roughly 8,600 miles), up from 6,300 kilometers in 2004.
Boy, was that study wrong.
In the next three years, China alone will put 9,200 kilometers of new high-speed lines into operation, according to the Chinese Ministry of Railways. That's more than the total global increase, projected in 2005, from that year to 2015.
The world's countries are playing leapfrog in high-speed rail. Spain plans for its network of high-speed trains to pass that of Japan in length this year. India and China are both planning to pass Spain within a few years.
And the equipment that will speed along these tracks? Built by the traditional developed-economy pioneers—Canada's Bombardier (OTC: BDRAF), France's Alstom (OTC: ALSMY), Japan's Kawasaki Heavy Industries (OTC: KWHIY) and Germany's Siemens (NYSE: SI)—plus a raft of new competitors from Korea and China that are quickly taking share in the market.
Last week marked what I'd call the changing of the guard in the industry. On March 16, Siemens decided that it would bid for a $7 billion, Mecca-to-Medina high-speed line in Saudi Arabia as part of a Chinese consortium instead of bidding on its own or as part of the competing Saudi-led consortium.
The move makes sense to me. Chinese companies are on a roll in this market. Chinese companies have closed enough of the gap on quality and technology with their developed-economy rivals so that their aggressive pricing and financing packages now often determine the winner in any bidding. By adding its technology, especially in signaling, to the Chinese consortium, Siemens stands a good chance of being on the winning team. True the company won't have the entire contract to itself, but a piece of the pie is better than none.
Who are the new players that I especially like?