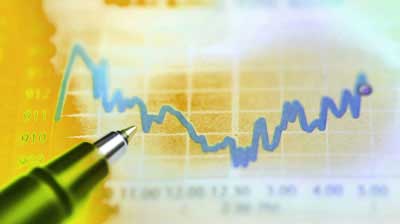 It turns out that survival, which was no small feat, may have been the bank's easiest task. Has it, as the finance chief says, "Turned a corner?" Go to a branch to check.
"We have turned the corner," Citigroup (NYSE: C) chief financial officer John Gerspach said as he announced Citigroup's first quarter 2010 financial results on April 19.
But I have to ask: What corner is he looking at?
Can't be the corner of 40th and Broadway near my office in Manhattan. There, a dingy Citigroup branch with beat-up ATMs is barely hanging on in competition with a refurbished JPMorgan Chase (NYSE: JPM) branch down the block (with ATMs that deposit checks without a deposit slip) and a new Capital One (NYSE: COF) office up the block.
Can't be the corner of 104th and Broadway, near my house, where a new Sovereign Bank branch is siphoning off accounts from local small businesses that used to be Citigroup customers.
Can't be the corner of my desk, where I've got my JPMorgan Chase mortgage bill stacked near my Fidelity credit card bills. I get regular annoying phone calls from Chase asking me whether I want to refinance my mortgage. I can't remember ever getting a mortgage marketing call or letter from Citigroup. And my wife and I once had a Citigroup mortgage, and we have an account with the bank.
And this is what's happening in the bank's home market and what was once its core business of consumer and commercial banking. If Citigroup has trouble on this turf, you know it's in trouble everywhere.
The truth is that Citigroup has indeed survived. As hard and desperate as that struggle was, it may have been the easy part.
What's Left and What's Leaving
It's hard to see a future in which Citigroup is anything more than an also-ran. Just name me one line of business where, within five years, it's plausible that Citigroup will be one of the best ten banks in the world. While the global financial system is better off today because Citigroup didn't fail in 2008, the world of 2010 and 2011 doesn't need Citigroup for much of anything. With apologies to Irving Berlin, anything Citigroup can do, some other bank can do better.
On April 19, Citigroup reported its first operating profit—14 cents a share—since the third quarter of 2007. The bank charged off only $8.4 billion in loans in the quarter—a huge number, but still 16% lower than in the fourth quarter of 2009. Its Tier 1 capital common ratio, a measure of the strength of a bank's most conservative kind of capital, stood at a huge 9.1%. It was just 3% at the depths of the financial crisis.
I don't think there's any doubt that the bank will survive. And that's a huge achievement. This is a bank that required $25 billion in capital from US taxpayers in October 2008 and an additional $20 billion in December of that same year.
But look at the bank still left standing.
Article Continues on Page 2