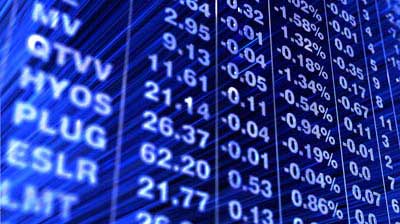 You can't rely on old investing habits to guide you in this volatile market; instead, explore your discomfort zone. Here's how. Also: Three finds from out-of-the-way places.
If the seesaw market of the past ten years has taught investors anything, it's to not get too comfortable.
As an investor, it's incredibly hard not to get trapped in the rut of the familiar. We all tend to invest in what we know, to try to stay in our comfort zones by putting our money into the comfortable.
But over the past decade and more, investing in the same stocks from one bull market cycle to the next hasn't been the way to score the biggest returns.
During this period, not only has the stock market been extraordinarily volatile, but the leadership in each bull market rally has been radically different from the leadership in the previous rally.
Keep that in mind as you get ready for the next bull market—whether it's just a cyclical bull rally within a longer secular bear (as I suspect) or a long secular bull like the one we enjoyed in the 1980's and 1990's (as I hope, but I doubt). For more on why I think we're in a long secular bear market, see my February 19 column, "Why Stocks, Worries Are Both Rising." And keep that view in mind as you revise your watch list of stocks you'd like to buy in the next bull. (I started a big overhaul of Jim's Watch List in my June 9 column.)
Today's topic is how to bust your investment thinking out of any ruts. And I'll be adding some of those rut-busters to my watch list with this column.
Spinning the Sector Bottle
As I noted, a different group of stocks has starred in each bull market cycle of the past decade plus.
In the bull market that ended in 2000, technology stocks led the way. The Technology Select Sector SPDR (NYSE: XLK), an exchange traded fund, was up 65% in 1999, for example.
But in the next bull market, technology stocks stunk; you would have done much better with energy shares. In 2005, for example, right in the middle of the bull cycle, the Technology Select SPDR returned 0.18% for the year. That same year, the Energy Select Sector SPDR (NYSE: XLE) returned 40%.
In 2009, you would have done fine with the Financial Select Sector SPDR (NYSE: XLF), with an 18% return for the year, or the Energy Select SPDR, with a 22% return. But the big momentum had swung back to the Technology Select SPDR, with a 51% return, and to the Materials Select Sector SPDR (NYSE: XLB), with a 48% return. (What's in the Materials Select SPDR? Stocks such as DuPont (NYSE: DD), Monsanto (NYSE: MON), Freeport-McMoRan Copper & Gold (NYSE: FCX), and Nucor (NYSE: NUE).)
And for the next bull?
Article Continues on Page 2