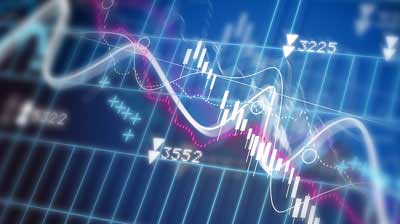 In diverse fields—trains and telecommunications—we'll soon learn whether some of China's leading companies can win business on the global stage.
The next six months will test the power of China's global champions—and their limitations on the world stage.
First, sometime in early 2011, California is expected to decide which company will build a high-speed rail link between Los Angeles and San Francisco. France's Alstom (OTC: ALSMY), which built Amtrak's disappointing high-speed Acela, and the Japanese companies that built their country's pioneering Shinkansen bullet trains will go head to head with Chinese rivals that nobody in this market had heard of ten years ago.
The ability of Japanese and European companies to beat Chinese upstarts on the relatively neutral ground of California would speak volumes about China's ability to win dominant positions in new global markets.
Second, the success—or lack of success—of Huawei, China's champion in the telecommunications gear industry, in breaking into the US market will tell investors exactly how big a handicap the ties that bind China's biggest companies to the Chinese government, and, in particular, the People's Liberation Army, will be as these companies try to move onto the global stage.
Between them, what happens with California's bullet train and Huawei's attempts to break into the US market will show investors the lay of the competitive terrain as the next generation of corporate and government spending speeds up and the global economy returns to whatever "normal" is after the Great Recession.
The Golden State Prize
Every manufacturer of high-speed trains in the world will take its best shot at winning in California. The state won the bulk of the $8 billion in grants for high-speed rail included in President Barack Obama's stimulus plan. With the US the laggard among the world's big economies in building a network of high-speed trains, the California tender is seen, rightly or not, as the opening of a huge new market for rail equipment.
The competition would have been cut and dried ten years ago. Two consortia—one from Europe, the other from Japan—would have gone head to head.
But in 2004, Japan's Kawasaki Heavy Industries (OTC: KWHIY) signed a $1.6 billion deal to supply 60 eight-car high-speed trains to China's national railroads with the Qingdao Sifang unit of Chinese partner China South Locomotive & Rolling Stock (OTC: CSRGY). The agreement included what other Japanese companies now condemn as a too-generous transfer of technology from Kawasaki to the Qingdao Sifang unit. Within two years, Qingdao Sifang says, it had absorbed Kawasaki's technology.
These days, the Chinese company is producing equipment that resembles the famous shape of Japan's Shinkansen bullet train but that the company says is built on totally Chinese technology. Whether that claim is true or not, China's high-speed rail companies are now the team to beat.
I outlined China's strategy in this March 24 post on my Web site: "The rise of the Chinese high-speed rail industry is built on China's creation of a huge market for rail equipment of all kinds—everything from traditional rails to rolling stock to signaling equipment to high-speed equipment. China's market for all rail equipment, running at about $10 billion a year on average between 2004 and 2008, is projected to grow to more than $50 billion by 2013, according to McKinsey & Co. In 2010, China is projected to account for at least half of total global spending on rail equipment."
That huge domestic market, largely protected from competition, is the base that China's rail companies are now using to bid for—and win—high-speed rail projects in Brazil, Saudi Arabia, and across Southeast Asia.
Japan's companies, in contrast, seem to have fallen asleep at the switch. In early July, Akihiko Tamura, the assistant vice minister for international affairs in Japan's Ministry of Transport, told Bloomberg that Japan should consider setting up a consulting company like France's Systra to help it compete against Alstom.
Consider? To help compete against Alstom? It's a little late to be "considering," isn't it? And besides, France isn't the toughest competition anymore.
NEXT: Will Telecom Connect