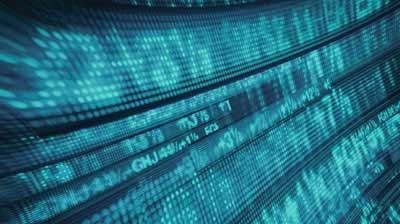 Pharmaceuticals have gotten interesting again as battles shape up for the latest drugs to treat diabetes, hepatitis, and obesity. But which ones are the best bets? MoneyShow's Jim Jubak, also of Jubak's Picks, explores the current state of the industry.
It's been a long time coming, that's for sure. For what seems like a geologic epoch, investing in drug stocks has been about finding an attractive dividend and avoiding getting killed when the patent on a best-selling drug expires.
Growth? Forget about it.
But that looks like it's changing—for some parts of the sector, anyway. For some drug companies, these are actually exciting times.
And given that some of the sectors that led the market upward in the first quarter look they might have problems in the second quarter, the excitement couldn't come at a more welcome time for investors.
Exciting? Drug stocks? Absolutely.
3 Battles A-Brewing
Big dog Novo Nordisk (NVO), traded as NOVOB.DC in Copenhagen, and upstart Amylin Pharmaceuticals (AMLN) are in a pitched battle to see who will take the biggest share of growth in the market for diabetes drugs.
At the end of February, a panel of advisors at the US Food and Drug Administration voted 20 to 2 that the benefits of Qnexa, a weight-loss drug from Vivus (VVUS), outweigh the risks. An approval of Qnexa or competing drugs from Orexigen Therapeutics (OREX) and Arena Pharmaceuticals (ARNA) could put the first new weight-loss drug on the market in 13 years.
A new class of hepatitis-fighting drugs introduced by Merck (MRK) and Vertex Pharmaceuticals (VRTX) only last year is already looking at a challenge from a new group of therapies from Bristol-Myers Squibb (BMY), Gilead Sciences (GILD), and Johnson & Johnson (JNJ).
You might notice that the three potential drug opportunities that I've just mentioned have three things in common:
First, they target chronic (rather than acute) conditions. People with diabetes or hepatitis don't die immediately after getting the disease. Like people who live with obesity, they struggle to manage their condition and to extend their healthy lives.
Second, the market for each of these groups of therapies is huge. The National Institutes of Health calculates that 18.8 million people in the United States have been diagnosed with diabetes. (An additional 7 million have the disease but haven't been diagnosed, the Institutes of Health estimates.) As many as 1.4 million people in the United States live with chronic hepatitis B, according to the Centers for Disease Control and Prevention. An additional 3.2 million have hepatitis C. The World Health Organization estimates that 170 million people worldwide are chronically infected with hepatitis C.
And third, in each case a treatment does exist, but it's either extremely expensive, difficult to administer, or ineffective—and sometimes all three.
Let me use the diabetes story to sketch in why I think the drug sector is interesting again. It's an especially good example, because it also ties in directly with the weight-loss drug story. (I'll have to leave hepatitis to another day.)
The Insulin Opportunity
Denmark's Novo Nordisk is the big dog in diabetes drugs. The company has been in the commercial insulin market since 1923, and it controls about 24% of the market by value. Annual 2011 sales came to $11.7 billion.
The growth story at Novo Nordisk has been fueled by what's been called a global epidemic of diabetes and a new generation of modern insulins. In a 2008 study, the CDC estimated that the incidence of diabetes in the United States had climbed by 90% between 1995 to 1997 and 2005 to 2007.
The increase, the study posited, was a result of an aging population—since diabetes incidence increases with age—and increasing obesity. Those demographic trends aren't limited to the United States, and the World Health Organization estimates that there are now 350 million people in the world with diabetes.
Add those demographic trends, which don't look like they're about to reverse any time soon, to a market shift toward modern insulin analogs that replace human insulin with greater efficacy, safety, and convenience. You now have quite a growth story—especially if modern insulin costs roughly the same to produce as human insulin but sells for roughly 150% as much.
Novo Nordisk saw sales climb 11% in 2011, with operating profit up 18% and earnings per share growing 22%. The stock trades at a price-to-earnings ratio of 23 on projected 2012 earnings. The company has an extremely conservative balance sheet, with $2.84 billion in cash and cash equivalents on hand against just $390 million in short- and long-term debt.
Right now, the company's payout ratio—the amount of profit paid out to shareholders—is about 45%, and the shares pay a 1.7% dividend yield. For 2012, the company has authorized $2.1 billion to repurchase shares.
But markets that provide companies with 34% operating margins (in 2011, this was actually up from the 29% average for 2007 to 2011) attract competition. Novo Nordisk is facing a potentially hard charge from a small biotech, Amylin Pharmaceuticals, and its product Bydureon.
The newly introduced drug is the first in the GLP-1 diabetes drug category available in a weekly injection. Novo Nordisk's Victoza, Bydureon's main competition, requires daily injection.