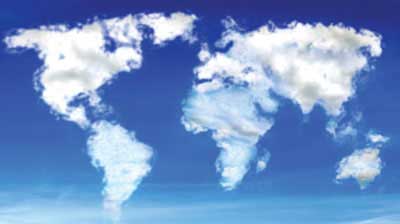 The giant production engine that is China excels at making more and more stuff. But it's not good at slowing down, and when demand falls, that's a profit killer, writes MoneyShow's Jim Jubak, also of Jubak's Picks.
Building infrastructure at breathtaking speed. Creating the world's factory. Stringing together quarter after quarter of 7%, 8%, 9%, and even 10% growth.
These are some of the strengths of China's economic system. And sometimes, as we watch the US and global economy struggle with the fallout from a financial crisis that started in the United States, or the economies of Europe sink again into recession, it can seem as if China's system has only strengths.
But no economic system is good at everything. And right now, China is delivering a painful lesson in exactly what its economic system is bad at.
China—and this should come as no surprise, given the history of other centrally controlled economies—is really, really bad at shrinking supply when demand falls. The current supply-side disaster is so bad, in fact, that the Chinese government has been obviously falsifying economic data to hide the extent of the problem.
And the extent of the problem is one reason I think that the People's Bank of China will move relatively soon to cut interest rates and step up its efforts to stimulate the Chinese economy.
Case in Point: The Auto Industry
The current obvious fakery is degrees of magnitude different from the usual distortion in Chinese economic data. For example, the Public Safety Bureau has simply stopped publishing data on new-car registrations, because the numbers show such a big drop in new-car sales that they simply can't be fudged.
Take a look at the auto industry as an example of China's supply-side problem. Auto sales rose 8.2% in July from July 2011, according to the China Association of Automobile Manufacturers. That follows on year-over-year growth of 9.9% in June and 16% in May (when car sales jumped after new-model introductions at the April Beijing auto show).
That brought growth in the first seven months of the year to just 3.6% compared with the same period in 2011. (The number needs to be taken with a pinch of salt, since it includes cars pushed out of factories and now sitting, unsold, on dealer lots. Inventories of unsold cars climbed to 2.2 million as of the end of June from 1.3 million at the beginning of the year, according to the general manager of General Motors' (GM) Chinese car operations.)
At the current pace, 2012 looks like another bad year for China's auto industry. In 2011, total vehicle sales climbed by just 2.5%, and passenger-car sales rose by just 5.2%. That's quite a tumble from the 32% growth in total vehicle sales in 2010. Except for the 2008 global financial crisis year, China vehicle sales had grown at a double-digit pace in every year since 1999. Even in 2008, sales rose 6.7%.
And how have China's 70—that's right 70—domestic automakers responded to the slowdown in demand? A KMPG report in January estimated that China's auto industry finished 2011 with 6 million units of unused capacity—that's equivalent to the entire German auto industry.
Things have only gotten worse since. With the industry currently running at 65% of capacity, way below the 80% range needed for profitability, you might expect the industry to be cutting back by cutting capacity, delaying new plants and shuttering older factories.
Not at all. China's auto industry is still on track to increase capacity by 68.5% by 2016. (Contrast that with a projected 6% increase in capacity for the United States and Canada.)
Capacity at China's 30 largest carmakers is set to hit 31.2 million vehicles by 2015, according to the National Development and Reform Commission. Total vehicle sales in 2011 were 18.4 million.
There are lots of ways that any industry in any economic system can get itself into this kind of a mess. One is that CEOs can simply refuse to believe that the slump won't be over soon. As recently as April, for example, Zhang Fangyou, chairman of the Guangzhou Automobile Group, could say, "Auto demand in China is still huge and on an upward trend." Overcapacity is a temporary problem, he added.
And the first response of any Chinese industrial sector is always to believe it can export its way out of any slump in demand at home. China's automakers certainly thought they could solve their industry's overcapacity problem by exporting more cars to the world's developing economies—until the slowdown in global growth made that solution untenable.
But part of the problem is peculiar to China's economic system. No company in China goes bankrupt as long as it can find a willing lender.
China's state-owned banks have long been accustomed to granting loans to state-owned companies, even if the companies aren't making a profit, and even if the new loans are being used to fund money-losing operations and to pay the interest on old loans. Local government officials, accustomed to being evaluated on measures such as employment and growth, are more than willing to put the arm on banks and government-affiliated lenders to keep sending good money after bad.
Central government banking regulators play into this system by only reluctantly calling a bad loan a bad loan. Bad loans at Chinese banks did increase by $2.86 billion in the second quarter, for the third straight quarter, but because Chinese banks continue to make new loans at a relatively high rate, nonperforming loans (loans overdue by at least three months) rose to just 0.9% of total bank loans as of June 30. That percentage was unchanged from March.