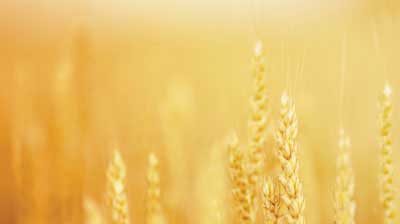 In a slow economy, commodities are particularly sensitive to supply. And what's happening in South African mines could mean short supplies of gold and platinum, writes MoneyShow's Jim Jubak, also of Jubak's Picks.
When the global economy is booming, all that investors in commodity stocks seem to pay attention to is news about rising demand.
China increases its imports of iron ore, and shares of Vale (VALE), BHP Billiton (BHP), and Rio Tinto (RIO) climb. Housing sales rise in the United States, and the shares of copper miners such as Freeport McMoRan Copper & Gold (FCX) and timber producers such as Weyerhaeuser (WY) go up with them.
Of course, there are doubts about growth even during a boom, but investors don't do much listening to the pessimists.
When global economic growth falters, as it has now, stories about demand have a harder time winning investor mindshare. When it comes to moving stocks, stories about excess or tight supply carry more weight.
Want an example from our supply-conscious times? On September 18, crude prices and oil stocks fell on a surge in inventories as crude-oil stockpiles rose by 8.5 million barrels to 367.6 million. That blew through analyst projections of a 500,000-barrel increase.
On the day, the price of a barrel of US benchmark West Texas Intermediate fell 3.47% to $91.98. ExxonMobil (XOM) closed down 1.18%, Pioneer Natural Resources (PXD) dropped 1.45%, and Total (TOT) retreated by 0.88%.
It's not that investors don't want to hear stories about rising demand for commodities and rising commodity prices. It's just that good news about demand has a hard time getting a hearing because we're focused on supply.
And that suggests a strategy for investing in commodities and commodity stocks during a period like this, when the news is dominated by stories about supply. That strategy leads me to gold and platinum right now. Here's why.
Watch the Supply Side
The strategy is simple: Invest in commodities only where supply is tight, falling, or in danger of disruption.
The best supply-side investment, if you can find it, is in a commodity sector where prices have been hammered by worries about rising supply but where supply disruption is just around the corner.
If you think those are tough to find, you're right. It takes a lot of digging to ferret out a situation like that. But I think I've found one.
Fortunately (for investors, not for workers in the industry), we're looking at an extended supply disruption scenario in the South African mining sector. I'm going to tell you about that today and suggest a few stocks that could run up on this disruption.
What Leads Me to South Africa
So let's get down to specifics. I've put together a list of the Wall Street consensus on supply for some basic commodities.
Commodities where Wall Street is forecasting that supply will exceed demand—which isn't good for prices, of course. There's no shortage of aluminum, nickel, zinc, or thermal coal (coal for power plants) in 2013, according to Morgan Stanley. And 2013 will be the third straight year with a glut of lead, says Barclays Capital. The International Energy Agency forecasts record oil demand in 2013, but it also says that inventories are comfortable.
Commodities where Wall Street sees the potential for shortfalls in supply, which is good for prices. Gold production won't keep up with demand, thanks to the turmoil in South Africa's mining sector. In 2013, copper supply won't meet demand for a fourth consecutive year, says Morgan Stanley. Corn and soybean supplies are low, because drought in critical production areas promises to cut harvests and stockpiles are already at historically low levels.
The biggest short-term gains from a supply-side commodities strategy come when a commodity thought to be in supply excess turns out to be in scarcity. That requires a serious supply disruption. And that's what we've seen recently in South Africa's platinum sector.