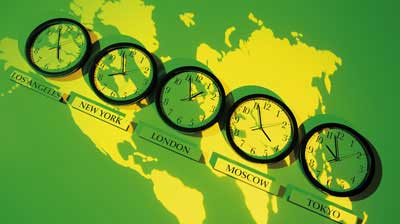 For all the attention paid to the so-called BRICS, only a couple have real potential. It's time to cast a broader net and come up with several stock plays in markets that are just now emerging, writes MoneyShow's Jim Jubak, also of Jubak's Picks.
Something not so funny has happened on the road to the future. The five overseas markets that were supposed to pave that road have crumbled, by and large, and some of them have even turned into potholes.
Oddly enough, the emerging markets that look like the best road now to future profits are much, much smaller than those BRICS—Brazil, Russia, India, China, and South Africa—and don't even register in many investors' portfolios.
And on the evidence, they should. Most of us should own more stocks from Chile, Colombia, and Mexico, from Turkey, the Philippines, and Singapore, and from Nigeria and Kenya than we do.
It's not easy—I spend my days looking for great companies to buy in those markets for my mutual fund, Jubak Global Equity (JUBAX), and I can tell you it's a hard search. But it is possible.
And I think that search is crucial to building a portfolio for the emerging emerging-markets world. So today, I'm going to share a few.
Beating the BRICS
There's nothing especially wrong with the BRICS markets—except that in the cases of Russia, India, and South Africa, those economies have developed deep, deep problems. And across the BRICS group, many of the biggest plays on these emerging markets have underperformed smaller peers.
Drum roll: some numbers, please. Established BRICS in 2012, through November 7: iShares MSCI Brazil Index (EWZ), up 5.12%; iShares MSCI Russia Capped Index (ERUS), up 5.83%; iShares MSCI China Index (MCHI), up 6.58%; and iShares MSCI South Africa Index (EZA), up 9.22%.
Not bad, you say? I'd agree. Although the S&P 500 is up 16.43% year to date.
Now, the emerging emerging markets for the same period: iShares MSCI Turkey Investable Market Index (TUR), up 50.22%; iShares MSCI Chile Investable Market Index (ECH), up 8.21% to date; Mexico Bolsa (not traded in the US), up 10.61%; iShares MSCI Singapore Index (EWS), up 25.24%; and iShares MSCI Philippines Investable Index (EPHE), up 36.07%.
What intrigues me about these emerging emerging markets, even after some of them have had this run, is that the fundamentals driving these stocks are by no means exhausted.
Besides the usual developing-economy story—above-global-average growth in gross domestic product leads to rising incomes, which leads to rising demand for everything from chickens to appliances to education—the markets I've flagged are getting the benefit of sounder-than-average monetary and economic policies that are moving these countries up the credit quality scale:
Turkey, for example, just got a debt upgrade from Fitch Ratings. This moved the country up to investment grade for the first time in almost 20 years
This fall, Moody's Investors Service began talking about raising Mexico's credit rating to A3 from Baa1. Moody's last upgraded Mexico in 2005.
Moody's and Standard & Poor's both raised Colombia's credit rating to investment grade in 2011, and in August upgraded Colombia from stable to positive, a sign that the country could get another upgrade in 2013.
Standard & Poor's raised its rating on the Philippines to BB+, one step below investment grade in August, and in October, Moody's moved the country to Ba1, also one rung below investment grade.
With many of these emerging emerging markets just now making the transition to investment grade, there's still plenty of room for future improvement.
Why do you care about this trend? A higher credit rating allows a country to borrow money at a lower interest rate, and that stimulates the domestic economy. Expanding or starting a business gets cheaper. Financing a new home gets cheaper.
And the contrast with what's happening in the world's largest economies is catching investors' attention. At a time when the United States, Japan, and much of Europe are facing downgrades, these emerging emerging market economies are looking like better risks.
Selling at Home
Of course, these economies still exist in the same world as China, the United States, and other big global economic powers. A slowdown in the Chinese or US economy hurts the export sectors in these economies.
But even then, so robust is domestic growth that these countries stand a better chance of coming through with decent growth. That's especially true because healthy fiscal and monetary policies give these governments some room to run countercyclical economic policies—they can stimulate their economies when they slow.
What I've been looking for over the past year or so, then, are solid, domestically-oriented companies with a strong consumer bias. I'm certainly not averse to a company that combines those qualities with an export business as long as the company has found a way to diversify its sales to make up for any slowdown in the world's big developed economies.