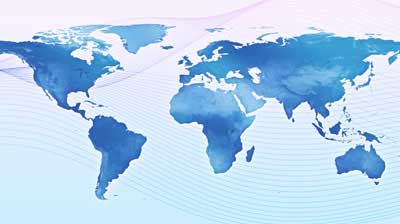 It's clear China is determined to push its way to growth with a heavy dose of lending. But long term, all that lending for questionable purposes will catch up with it, writes MoneyShow's Jim Jubak, also of Jubak's Picks.
Every time I've written about China lately, I've received this question from readers: "So are you a bull or bear on China?"
I understand the reasons behind the question. It's hard for me to write positively about Chinese stocks right now without a caveat or three. And I can't, on the other hand, say that investors should shun all Chinese stocks.
So put me down as ambivalent. My answer to the question of whether I'm a China bull or bear is a resounding yes. I'm afraid. I'm bullish or bearish on China depending on the time frame I'm looking at.
In the short term, as China's leaders reaccelerate the country's economic growth rate, I'd have to say I'm bullish. In the long term, I find it hard to ignore evidence that China's economy is heading toward some kind of readjustment.
The Pickup Has Started
I think September did mark a growth bottom in gross domestic product. The economy looks likely to show a pickup in growth from 7.4% in the third quarter to something like 8% in the fourth quarter, then move modestly higher in the first quarter of 2013.
But for the long term, logic argues that the big loans from state-owned banks to unprofitable state-owned enterprises at artificially low interest rates (which are being used to finance projects that won't generate a positive return on investment) will catch up with lenders, state-owned enterprises, and the government (the real source of the funds).
That readjustment could be relatively orderly if China's leaders move on reforms to the banking sector and bloated state-owned enterprises. It will be chaotic if the country's leaders dig in their heels against all change and the country has to wait until a crisis forces either reforms or a crackdown on even the current pockets of market capitalism and patriotic dissent.
So far, I'd have to say, the proceedings of the 18th Party Congress, which began November 8, don't show much in the way of reforms. But let's start with the short term, OK?
Signs of a Turn
Data for October, released Friday, make a solid case—when combined with earlier numbers—that September did indeed mark the bottom of China's growth slowdown.
The National Bureau of Statistics announced that industrial production rose 9.6% year over year in October. That was up from an annual increase of 9.2% in September and 8.9% in August.
Retail sales climbed at a 14.5% annual rate in October, up from an annualized 14.2% in September.
Investment in fixed assets—infrastructure, industrial facilities, and commercial and residential real estate—was up 20.7% in the first ten months of 2012 over the same period last year. That's a slight uptick from the 20.5% growth rate in the first nine months of 2012.
These numbers, Australia's ANZ bank calculates, are consistent with 8% GDP growth in the fourth quarter. That would be a substantial step up from the 7.4% annual growth rate recorded in the third quarter and the 7.6% growth rate in the second quarter.
I'm of the firm belief that you can never be too cynical about any government's economic statistics—and especially China's. That these improved growth numbers are arriving just as the Communist Party is installing a new set of leaders isn't a coincidence.