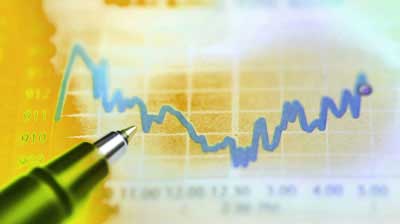 With the market rising and falling on big economic news, company- and country-specific changes have gone unnoticed. Catch those now, and make money later, writes MoneyShow's Jim Jubak, also of Jubak's Picks.
Meanwhile, in the rest of the world...
For what seems a lifetime—actually, only since we started dealing with the European debt crisis, the slowdown in Chinese economic growth, and the Federal Reserve-led wave of global central bank intervention—price trends in global financial markets have been driven by macroeconomic trends.
That action has been dominated by swings between fear—that, for example, the US economy is about to slip back into recession—and hope—that, for example, China's new leaders will launch a big, high-profile economic stimulus package to fend off a hard economic landing.
Although it's been hard for individual stocks, industries, sectors, or countries to buck the macro trends and the big swings they've produced, that doesn't mean nothing has been happening at those levels. Big changes have been going on off the radar while traders and investors have been obsessed with the "will we/won't we" questions of going over the fiscal cliff, breaking up the Eurozone, or sinking below 7% growth in China.
Maybe the best way to think about it is this: While current prices are being driven by macro events, the power of fundamental changes at the individual company, industry, sector, or country level to drive prices up or down is simply being stored. When the market is ready to pay attention to these types of fundamentals again, that power will kick in.
That means, I think, that if you can divert some of your attention from the big macro trends and figure out what changes are taking place at other levels, you've got a chance to pick up part of that stored-up power and stash it in your portfolio. When the day comes that prices move on these company- and country-specific changes, your portfolio will move, too.
Gearing Up for the Grand Switch
Some very disciplined long-term investors are at work doing that now. Warren Buffett, for example, has been buying shares of DaVita HealthCare Partners (DVA), a provider of kidney dialysis services.
In late October Buffett's Berkshire Hathaway (BRK.B) bought 63,928 shares of DaVita at somewhere in the vicinity of $110 a share. That was Buffett's fourth buy of DaVita shares in less than a month, and brought his holdings to nearly 10.55 million shares.
For Buffett, the domestic and global growth in the number of diabetes patients requiring dialysis services at one of DaVita's clinics is a long-term fundamental story that will get eventually drive the stock price higher—no matter what macro trends do to the overall financial markets.
Not that Buffett has done too badly with DaVita: The shares are up 40% in the past year. (For more on the global plague of diabetes, and on diabetes stocks such as Novo Nordisk (NVO), see "Excitement in Drug Stocks? Yes" at JubakPicks.com.)
OK, let's say you have the patience, discipline, and foresight of a Buffett (and don't we all?). What other trends are developing beneath the radar in this macro-dominated market?