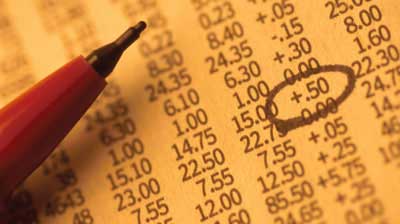 A strong start in the stock market in 2013 has cheered investors weary of the fiscal cliff doom and gloom during the holidays, and MoneyShow's Howard R. Gold, also of The Independent Agenda, examines the sectors that will lead the next leg up.
Stocks have moved up smartly since the New Year's Eve rally began, and though they've paused a bit over the last couple of days, they appear to be heading higher still.
Last year's leaders—especially consumer discretionary and financial stocks—are still setting the pace, suggesting that the economy will continue to grow in 2013, as housing recovers and auto sales stay strong.
But as the year progresses, I expect those early-cycle plays to pass the leadership torch to stocks that do best later in an economic recovery. We may even be coming to the end of the massive rally in homebuilders and similar stocks that has produced such phenomenal gains since the market bottom of early 2009.
Sam Stovall, who follows sectors—and market history-—closely in his role as chief equity strategist at Standard & Poor's Capital IQ, thinks a change in leadership may be in the works, most likely later in 2013.
"We are starting to move from the early cycle to the mid-cycle performers," he told me. That means sectors like industrials and materials stocks could be the leaders of the bull market's next phase.
Right now he thinks last year's leaders—the S&P financials (up 28.8% in 2012) and consumer discretionary (up 23.9%) sectors—will remain leaders through spring. Why?
Because the first four months of the calendar year generally see consumer discretionary and financial stocks outperform.
As the year rolls on, he thinks "a movement into materials and industrials would be consistent with a shift from the early-cycle performers to the mid-cycle performers."
"The materials," he continued, "are starting to move, as are the industrials. The financials may have a little life left in them."
But they and consumer discretionary stocks have come a long, long way in the rally that started in fall 2011 and even further in the bull market that celebrates its fourth anniversary this March.
The Sector SPDRs covering consumer discretionary stocks and financials have risen over 100% and 90%, respectively, from their recent lows in August-September 2011 and have both about tripled since the market bottom of March 2009. Some homebuilders and retailers have gained 500% since the 2009 market trough. To say the easy money has been made in these stocks is an understatement.
Meanwhile, the bull market is getting a bit long in the tooth. According to InvesTech Research, the average bull market in the S&P 500 has been 3.8 years while the mean has been 3.6. We've hit both already.
NEXT: Where to put your money in 2013