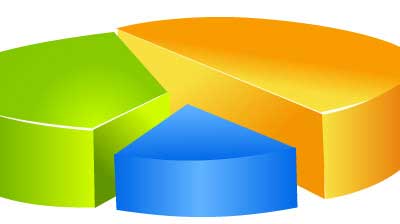 The collapse of the bond bull has been long prophesied, and now it's finally here. However, investors don't need to, and shouldn't, pile out of fixed income entirely; they just need to change strategies, writes MoneyShow's Howard R. Gold.
If you've kept your ears open, you may have heard a huge rumbling, like the earth shaking or a redwood falling in the forest.
It wasn't a natural disaster, but the sound of the bond market cracking, heralding the long-awaited correction—or end—of a three-decade-long bull market.
Many have predicted it, and they have been either "early" or wrong. But this time there are signs it's for real:
Federal Reserve chairman Ben Bernanke hinted Wednesday the Fed may start unwinding its extraordinary bond buying program later this year, causing stock and bond prices to plunge.
Some of the hottest, riskiest sectors of the bond market have sold off big lately.
Investors who have poured money into bond funds for years are now bailing out in earnest.
The sell-off in risky assets is the most telling. Last September, I named long US Treasuries, Treasury Inflation Protected Securities, and high-yield bonds as the market's three most overvalued assets. I could easily have added emerging-market bonds to that list.
Read Howard's commentary for MoneyShow.com on the three most overvalued asset classes.
All have tumbled dramatically from their highs:
Other beneficiaries of the yield mania-real estate investment trusts, master limited partnerships, mortgage REITs, and business development corporations—all have had their clocks cleaned.
Whether this is really the long-awaited end of the bond bull remains to be seen. But investors are acting as if it is, creating a self-fulfilling prophecy.
"Everybody's trying to preempt the Fed" by selling early, said bond maven Marilyn Cohen, CEO of Envision Capital Management in Los Angeles. "It's all part of the psychology that the Fed is going to do its evil deed sooner or later."
Last week, investors yanked a record $14.45 billion out of bond funds, EPFR Global reported, topping the previous record $12.53 billion in net outflows set the previous week. High-yield and emerging-market bond funds suffered their second-biggest weekly withdrawals on record. This follows five years in which investors poured more than $1 trillion into bond funds.
NEXT: What to Do Now