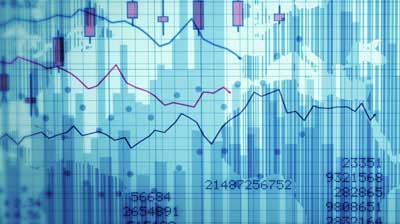 This real-life example shows how the market can throw a monkey wrench into a veteran trader's well-laid plans, as JW Jones of OptionsTradingSignals.com reviews a trade on Google's Q3 earnings release.
We recently discussed the impending release of third-quarter earnings for Google (GOOG), analyzed the expected move in light of then-current options pricing, discussed the expected behavior of the implied volatility of the options, and finally constructed an option trade structure we thought had a high probability of success. I thought it would be helpful to discuss how our prognostications fared and finally to consider "lessons learned" in this exercise.
This column is essentially a trade journal entry. I would encourage all traders to make such entries routinely; each trade, whether it is economically successful or not, has an embedded lesson. No trader ever reaches the point at which he executes perfectly. The lesson has been paid for. It is foolish not to capture its message.
Google was scheduled to report earnings after the closing market bell on Thursday, October 18. It is worth noting that most options players wait until an hour or less prior to earnings release to enter earnings trades. These last-minute players were completely shut out because of an unexpected early earnings release mid-day on Wednesday.
Prior to this unforeseen early release of information the stock was trading around $755. The stock immediately sold off and traded wrapped around $680/share for the next few days. This 10% sell off was the largest move on earnings for the prior four quarters. The recent range of price moves on earnings had been between 2% and 8%.
The second portion of our prospective analysis was to calculate the anticipated move that was reflected in the options pricing. We calculated the impending move at $34.60; roughly 50% of the actual move that occurred. This means that the move on earnings was a 2 standard deviation move, a very unusual event.
NEXT PAGE: Google's Accidental Early Earnings Release Scratches the Trade
Tickers Mentioned: Tickers: GOOG