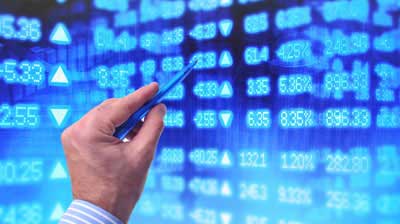 The crude oil market has been sending mixed signals since the election, and Matt McKinney of Zaner Group offers a few ways to play this confusion.
Trying to make sense of the commodity and futures markets whether it be fundamentally or technically, the day of the election and the day after the election was in my opinion, impossible. Again, just my opinion.
Fundamentally, I would like to share two separate headlines from two separate articles in the same publication…I will not name the publication, in this case, because I have the utmost respect for the writers, editors, and I get a ton of my research from them and they are, to put it plain and simple, "life-savers" for my articles and the research and facts contained within their work. However on November 9, I found this extremely peculiar when one headline for an article read, Oil Rises as Consumer Sentiment Gains and on that same day—November 9—and in that same publication another headline, in a different article on the same subject read Oil Trades Near Four-Month Low on Demand Concern.
If you are as old as me, then you will know what I'm talking about when I say, "but, Mista Kotta, I'm so confused", quoting Vinnie Barbarino, who also used to say on that same fabulous show from the early 80s and the late 70's..."gimme drugs, gimme drugs, gimme drugs,". Okay, Okay the show was Welcome Back, Kotter, please Google it; it was my favorite TV show in the 70's and 80's and I mean better than Happy Days and Laverne and Shirley. With characters like JJ Washington, who used to say "Hi There" to all the pretty girls, Juan Epstein who was late for class everyday and would bring in some ridiculous note/excuse that was always signed, "Juan Epstein's Motha", and finally Horseshack who used to raise his hand every time there was a question and say Oooooh, Ooooh, Ooooh, Ooooh, until Mr. Kotter finally called on him and he would say...."What was the question?" or something funny like that.......Oh the late 70's and the early 80's. Well, the good news is unlike Vinnie Barbarino I'm not "so confused" and I don't want anyone to "gimme drugs, gimme drugs, gimme drugs".
I've got real ideas that have been researched in a professional matter about this oil market. The bad news is that I could still be wrong. That is why I am a technical trader who relies mostly on the charts. So the other bad news is I could still be wrong because as of now, 15 years into the business I have yet to find anything whether technical or fundamental that works 100% of the time. Have you? If so call me ASAP.
NEXT PAGE: Mixed Signals from Crude Oil