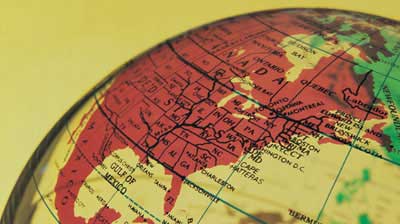 While property prices have risen sharply in Indian cities in recent years, prices in Dubai fell as much as 60%, making the emirate attractive for investors, writes Rebecca Bundhun of The National.
Faisal Husain, the founder and chief executive of an IT company, bought a luxury six-bedroom villa on The Palm in Dubai last year.
Anecdotal evidence suggests that the villa's value may have increased by as much as 30% since he bought it in April, he says. Husain, 38, from Bhopal in India, explains that he bought the property primarily as a home, but he is obviously delighted at its rising market value.
"We first moved into an apartment at Jumeirah Beach Residence in 2008," he says. "Because it was a fairly big move we weren't sure if it was going to work out, so we took small steps. After two or three years we realized we were really liking it and it was a great place to raise a family.
"In 2011, when we purchased the property on The Palm, we felt it was a very good buying opportunity because of the downturn, so we wanted to take advantage of that and we really felt this was a place we could spend a fair amount of time in the next five to ten years."
Husain wanted to be close to India, and the ease of traveling to countries all over the globe from the UAE, which is required for his business, means Dubai is an ideal place for him to live, he explains. "Dubai is a two-and-a-half hour flight from Delhi and Mumbai, and it's got world-class infrastructure."
While property prices have risen sharply in Indian cities in recent years, prices in Dubai fell as much as 60%. This has been followed by a renewed property boom in the emirate, with a number of ambitious projects being revealed in the past few weeks. All this is combining to present a potentially attractive opportunity in Dubai for Indian buyers once again, analysts say.
"Media reports in India clearly indicate a revival of real estate in Dubai, and if this is positioned well by Dubai's real estate developers in India, it will certainly help in drawing interest back," says Om Ahuja, the chief executive of residential services at Jones Lang LaSalle India.
There were many who were burnt by Dubai's property market before the downturn. Many investors had bought on the speculation that prices would continue to soar.
Ahuja explains that activity in terms of resale of property and fresh investments in Dubai had been dampened because of the negative experience of Indian investors who took a hit during the downturn.
"Considering the current price points and options available, Dubai real estate is very attractive when compared to options in Indian metros at current price levels," Ahuja explains. "Investments from India can certainly rise, given the currency volatility and affordability aspect."