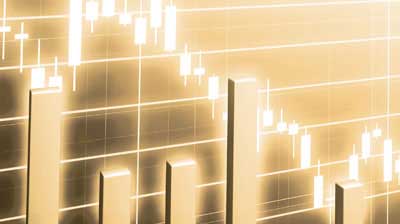 The ETF Professor at Benzinga presents an even dozen niche ETFs to trade in 2012.
It's practically a sport among ETF critics these days, and no, we're not talking about the tired practice of bashing leveraged ETFs. That went out of style with shoulder pads and the Miami Vice look. We're talking about bashing niche ETFs.
Apparently, ETF critics can tolerate the existence of basic fare such as the SPDR S&P 500 (SPY) or other broad market index ETFs. But then along comes an ETF like the Global X Fishing Industry ETF (FISN) and some folks get a little surly.
Like it or not, niche ETFs will probably keep growing in number, and the point of this exercise isn't to praise or condemn their existence. Rather, it's merely to point out which ones might be worth your time in 2012.
Some of these are pretty light on volume, so use caution. Here are my picks, in no particular order:
First Trust ISE Cloud Computing Index Fund (SKYY): SKYY has taken its shares of dings, and yes, it's down since its debut. However, did you know SKYY has outperformed the following major tech plays in the past three months: Apple (AAPL), Amazon.com (AMZN), and the PowerShares QQQ Trust (QQQ)?
Over that time, the results aren't even close. SKYY is the clear winner, and the fund's $63.2 million in assets under management (AUM) indicates someone believes in this fund.

Click to Enlarge
Guggenheim Spin-Off ETF (CSD): While the Guggenheim Spin-Off ETF doesn't immediately add companies that have recently been spun off, the sheer amount of spin-offs conducted in 2011 means that the ETF could add several new constituents next year. Plus, the ETF can make a claim a lot of others can't: It's positive year-to-date.

Click to Enlarge
Guggenheim Insider Sentiment ETF (NFO): We giveth and we taketh away. For as much as we like CSD, we're not huge fans of an ETF that tries to capture insider buying trends. However, NFO's almost $110 million in AUM is pretty impressive for an ETF that is arguably quite obscure. An allocation of over 17% to financials is enough to pass on this ETF until that sector gets its act together.

Click to Enlarge
NEXT: ETFs for M&A Activity, Smartphones, and More