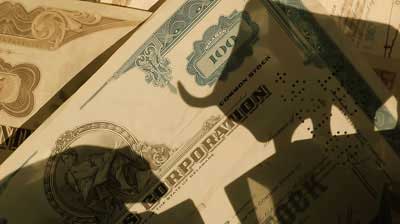 If a gold bottom is near, Dr. Michael Berry says it's the ideal time to pick up bargains in the mining sector, and in this interview with The Gold Report, Berry names three lesser-known miners with big-time potential.
The Gold Report (TGR): The Gold/Philadelphia Gold and Silver Index ($XAU) ratio recently surpassed its high in 2008, slightly crossing 11, and peaked in the high 10s at the bottom in 2008. Do you think we have put in a bottom?
Michael Berry (MB): If I were 100% sure, I would be a very wealthy person. I think we're close to a bottom here. Gold is too important. The long-term secular bull markets, such as we've seen in gold and silver and in fact in many of the metals, do not end this way.
They end with a parabolic move upward. That is why I don't think this is the end of the gold bull market at all. I think it's probably a welcome reprieve. But ultimately, if we are not at the bottom, we're fairly close to it.
Here is a daily chart:

Click to Enlarge
TGR: You testify to the Federal Reserve Board twice a year. In the last meeting, was there any indication of more easing on the way?
MB: There is every indication of more easing; there is every necessity of more easing. But the Fed is divided. Some of the Federal Reserve Bank presidents and governors believe we should tighten, while others have followed the Bernanke line, pushing easing. I cannot even imagine how we could raise rates in this market.
I'm not saying that we don't have food price inflation, but the Fed really wants to inflate out of this problem. So I think we'll have more easing. But for now, the Federal Open Market Committee is divided between hawks and doves in a way it has never been in the past. It is going to be very interesting to see what happens as we move forward.
TGR: Many of your preferred companies have significant byproducts, primarily copper. Is this because you think copper has a bright future or because having significant byproducts tends to lower cash costs for gold and silver miners?
MB: I think it's the former. If we are going to go into an irrecoverable economic depression, then there's no future for copper. But I'm an optimist, and even though these are very difficult days for global growth, I think companies that own copper deposits are going to be very valuable when we exit this down period.
Therefore, I like copper—not necessarily as a byproduct, but as a major primary product. And if you look around the world right now, many countries are nationalizing their copper deposits. Good copper deposits are hard to come by. Copper is clearly an indicator of global economic health, and we are going to continue to grow again. It's just going to take some time, perhaps a long time.
TGR: When it comes to silver and gold companies, what do you look for in a possible investment?