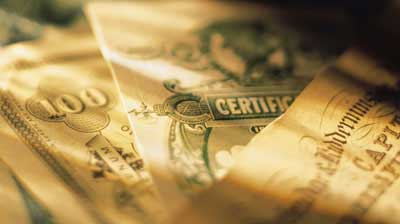 Every year at this time, market pundits venture their predictions for the coming year. Among the more anticipated ones, is from investment bank Goldman Sachs, writes Nicholas Vardy of The Global Guru.
If there is a common thread through Goldman Sachs' top trades for 2013, it's that risk is "back on." If Goldman Sachs is right, we all should have a pretty good 2013.
The operative word here, though, is "if." Looking at them today, Goldman's forecasts look reasonable. But perhaps that is their biggest weakness, aside from the fact that Goldman's predictions are often embarrassingly wrong.
Consider Goldman's top trades for 2012. Here are the top four:
Short European high-yield credit.


Short German government debt.


Go long euro/Swiss franc (EUR/CHF).


Go long Canadian equities (S&P TSX) versus Japanese equities (Nikkei).


Aside from being fairly obscure trades targeted at sophisticated institutional investors, the real trouble with these predictions is that they essentially were just plain wrong. In fact, if you did nothing else than follow Goldman Sachs' recommendations for 2012, you would have made less money than your average hedge fund. And hedge funds already are having a lousy 2012, thank you very much.
With that caveat, below are Goldman Sachs' top seven predictions for 2013, with two twists.
First, where I can, I've tried to recommend how, if at all, you can play them in your own personal portfolio.
Second, I've also tried to highlight how you can bet precisely the opposite way—as that may actually offer you more profitable results.
1. Go Long the "Wavefront GDP" Growth Basket
Target: 10% return
Goldman's proprietary "Wavefront GDP Growth" basket consists of long positions in cyclical stocks from the materials, industrials, and consumer discretionary sectors and short positions in more defensive stocks from sectors such as consumer staples and healthcare. It is essentially a bullish call on the US stock market with a couple of sectors over and underweight.
How You Can Play This:
Buy Materials Select Sector SPDR Fund (XLB)
Buy Industrial Select Sector SPDR Fund (XLI)
Buy Consumer Discretionary Select Sector SPDR Fund (XLY)
Short Consumer Staples Select Sector SPDR (XLP)
Short Health Care Select Sector SPDR (XLV)
How You Can Do the Opposite:
Just reverse the "long" and "short" recommendations above.
2. Go Long in the Current Account "FX Current"
Target: 4% return
"FX Current" is a proprietary Goldman basket that takes long positions in the currencies of countries running current account surpluses. These countries face currency depreciation risks which, in turn, increase the value of currencies running surpluses.
How You Can Play This:
This is a complex trade with, frankly, little upside without substantial leverage. I'm sure you could replicate some of this through the bevy of currency exchange-traded funds (ETFs) now available. But frankly, it's not worth the effort.
3. Go Long Large Cap US Banks
Target: 20% return
Goldman recommends that you invest in the KBW Bank Index (BKX), comprised of 24 of the biggest US banks. So why bet on the hated banks? The housing market is improving, partly because of the US government's mortgage-backed securities purchase program. This, in turn, will benefit US banks, which have lagged improvements seen in other housing-related stocks over the last several months.
How You Can Play This:
Buy SPDR S&P Bank ETF (KBE)
How You Can Do the Opposite:
Short SPDR S&P Bank ETF (KBE) or, more indirectly, buy ProShares Short Financials (SEF)
Note that SEF is based on a broader financial index than banks alone.
NEXT PAGE: 4 More Contrarian Trades