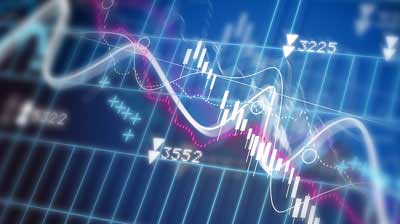 With the volatile first week of 2013 over, Moby Waller of BigTrends.com looked at what stock names are rallying and which are lagging, with some interesting results.
We ran a screen for liquid individual stock names, optionable and shortable, with average daily volume over two million and market cap over 10 billion. Because of the bullish nature of the year so far, we further refined the screen to find names on both side of the ledger.
In this case we further narrowed by checking for stocks that made a new 52-week high and had a 14 day RSI over 70 on the bullish side. On the bearish side the screen parameters are less strict due to the recent overall strength in stocks, it's companies that are down for the week and have RSI (14) below 40.
Remember that we tend to look for momentum trends to continue in our option trading-so what some may call an "overbought" strong reading on an oscillator or indicator like RSI (or Percent R, Stochastics, etc.), we would often look at that as a bullish reading of strength that is likely to continue (assuming other confirmations and setups are in place).
Take a look at the respective lists:
Strong 2013 Performance Stocks:

Click to Enlarge
Weak 2013 Performance Stocks:

Click to Enlarge
Some interesting names on these lists for traders and investors to consider for 2013 short- and long-term opportunities. Remember to do your research and due diligence on an individual name before investing.
The bull list is heavy on financial, insurance, and banking stocks with (HIG), (BBD) (C) (IVZ) -some major ETFs that cover those fields are (XLF), (KIE), and (KBE). Also auto stocks (F) (GM) and other major well-known stocks like Delta Airlines (DAL), Time Warner (TWX), Starwood Hotels (HOT), and Emerson (EMR).
The bear list includes a couple of retailers (LTD) (DG), (XRT) is a major retail ETF-also a couple of gold stocks (AUY) (GG). Gold (GLD) and silver (SLV) were down on the stock rally/fiscal cliff deal this week as some hedge risk assets were re-allocated. But gold and silver ETFs also have been underperforming, in general, since the broad market (using S&P 500 ETF (SPY)) had a key bottom on November 16 of last year. See the following chart:
SPY GLD SLV Relative Performance Chart


(Data from FinViz, chart from TradeStation)
Click to Enlarge
Whether you prefer momentum trend breakouts, trading range reversals, or bottom fishing value plays, there are plenty of setups and opportunities being created in the beginning of 2013. Remember to avoid being permanently "wedded" to any individual stock or sector, because in any given time period it can chart its own course and news events/fundamentals can change things over time.
Moby Waller, Co-Portfolio Manager, ETF Tradr Program, BigTrends.com