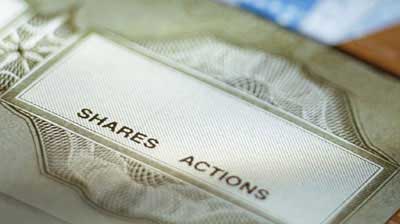 There are as many strategies for swing trading as there are ETFs, writes Cory Mitchell on ETFdb.com, and any number of strategies and ETFs can be used in a profitable manner to capture price moves.
While the long-term buy-and-hold strategy is favored by many more passive investors, savvy and active traders have also embraced another form of trading-swing trading. Swing traders attempt to capture the bulk of a price move, and they have gravitated en masse to using ETFs as their trading vehicle of choice thanks to the unparalleled liquidity, ease-of-use, and cost efficiency of these products. With over 1,400 exchange-traded funds on the market, active swing traders have no shortage of instruments at their fingertips, allowing them to implement any number of strategies across a global basket of asset classes.
Swing Trading 101
Swing trading is a form of trading that attempts to capture a profit from an ETF price move within a time frame of one day to a few weeks. There is no set time limit on a swing trade, but the idea is to get in and out while capturing a good chunk of a move, and then find something else that is moving or about to move. Trades typically last at least a full day or more, but positions are rarely held for more than a few weeks. Trades lasting longer than this typically start to see multiple moves up and/or down, which contradicts the swing trading philosophy of capturing one major move (or a part of it) and then getting out.
Since swing traders are only concerned with a short-term move, technical analysis is the primary tool used to find trade candidates. Whether a move is up (bullish) or down (bearish) doesn't matter, as most ETFs can be bought as well as shorted-selling first and buying back later, at hopefully a lower price, to profit from a declining price. Chart pattern breakouts or surges in momentum commonly attract swing traders, who jump on board attempting to ride the move. Technical indicators reaching extreme levels also attract swing traders, as well as strongly trending ETFs or those in well-defined trading ranges. All such technical occurrences provide potential opportunities for swing traders looking to capture quick profits.
As a swing trader, the "trading environment" is of primary concern. A sedate ETF offers little profit potential, and therefore isn't an ideal swing trade candidate, unless it becomes more active. On the other hand, ETFs that quickly move back and forth between support and resistance-a trading range-or show aggressive price action in one direction-strong trends-are ideal swing trade candidates. Trading environments change over time; therefore, an ETF providing great swing trades this week on the long (bullish) side, may not be suitable for swing trades next week, or may provide opportunities on the short (bearish) side.
NEXT PAGE: What You Should Look For