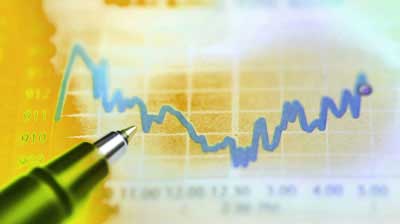 We saw nice action in tech stocks last week, which could be the next rotation we see in the market, writes Scott Redler of T3 Trading Group.
The market made new highs again on Friday and the beat goes on for this resilient market. We saw volatility and trading ranges ramp up a little bit last week, though, which could help the shake things up from a short-term trader's perspective. The S&P 500 ETF (SPY) closed at highs on Friday making its highs of the day at $151.89 the new point of reference. The market continues to reward those that have a portfolio approach as IBD's big picture has been in a confirmed uptrend since Thanksgiving.
Apple (AAPL) gapped up and continued higher on Friday after the news on Thursday that David Einhorn plans to sue the company to force it to return some cash to shareholders. The stock now looks poised to fill its earnings gap at some stage, and any prolonged strength from AAPL could add significant momentum to the broader market. It was a nice three-day bounce type of trade, but could it be the start of something bigger?
Netflix (NFLX) saw a nice breakout on Wednesday above its recent resistance of $178. Then the stock is consolidating above top half of Wednesday's ignited move which is constructive. The stock has been strong after its earnings and is on the radar for follow-through.
Google (GOOG) continued its quest for a new high as the stock soared as high as $786 with a gap and go on Friday. It did come back and rested the gap's opening at around $780 but held this level and ended up closing at highs. There is some significant news Monday morning that company executive Eric Schmidt plans to sell about half his shares, let's see if that weighs.
Amazon (AMZN) still trading around $260 pivotal level and couldn't find momentum. Amazon has a short-term downtrend in place for the past two weeks. The stock also lost the support of its eight- and 21-day, and looks to be out of play for swing traders right now.
Priceline (PCLN) on the other hand, held its 21-day after a potent four-day pullback in end of January, bounced off the key moving average and also regained the eight-day last Friday. There is a short-term ascending channel also in place.
NEXT PAGE: Other Interesting Sectors