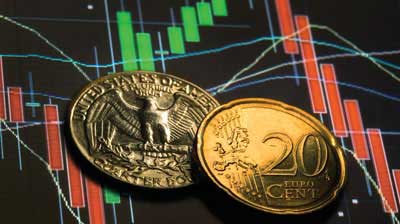 Traders are right more than 50% of the time, but lose more money on losing trades than they win on winning trades, which is why Tyler Yell, of DailyFX.com emphasizes the importance of setting the proper stops.
When a trader moves from looking at a strategy that will rain money to identifying strategies that will help him minimize risk, he's on the right track to long-term successful trading.
You may be familiar with DailyFX's exhaustive findings on the number one mistake forex traders make over time. If you haven't had the pleasure of knowing what we found, here was our summary:
Traders are right more than 50% of the time, but lose more money on losing trades than they win on winning trades. Traders should use stops and limits to enforce a risk/reward ratio of 1:1 or higher.
This tells you that a strategy to optimize trade exits appropriately will be based on stop and limit placement. However, if your stop has no respect to the market dynamics you can see price go back to your stop from your entry without negating the overall trend. This is definitely something to avoid.
One of the best ways to analyze market dynamics in real time is through effective candlestick analysis.

Click to Enlarge
Candlestick Analysis will help you to know when the buying momentum or uptrend is outdone and the path of least resistance has likely flipped to the downside. You will also see this in real time so you can make adjustments to your stops as the market adjusts.
Proper stop and limit placement will help you avoid the two-step forward and three-steps back trading trap that many new traders find themselves in.
How Should You Look to Candlesticks for Placing Stops?
With candlesticks, you can identify a potential exit where market sentiment has moved against your trade in real time, so you avoid a larger than necessary potential loss through common patterns.
Candlesticks patterns have been developed over the centuries by rice farmers in Japan and are well respected because of their ability to stand the test of time and help you see real time sentiment towards price.
It is advised that when sentiment has shifted you should exit your trade. By exiting when sentiment has shifted, you will be freeing up the funds that were tied to a poor opportunity and give yourself the ability to work on a newly identified trade that can improve your month-end results.
NEXT PAGE: Candlestick Patterns and Rules