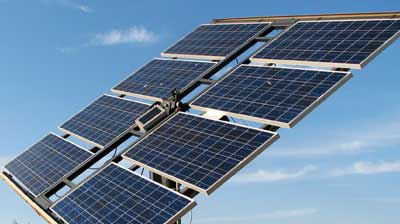 North American refiners are in the catbird seat as unconventional energy discoveries expand in the US and Canada observes Elliott Gue of Energy and Income Advisor.
Widening differentials between inland oil prices in the US and global oil benchmarks have driven the refining industry's second Golden Age. In short, the most recent up cycle isn't a global phenomenon, but applies primarily to a handful of advantaged regions in the North American market.
The 3-2-1 crack spread assumes that a refiner purchases WTI crude oil as feedstock and sells gasoline and heating oil. As we explained in Mind the Differentials, rapid production growth in the Bakken Shale and other unconventional oil fields has overwhelmed takeaway capacity at the hub in Cushing, Oklahoma, the delivery point for WTI.
Refiners with facilities in the Midwest can purchase WTI at favorable prices and sell their output at prices that reflect global supply and demand conditions. On the other hand, refineries on the West Coast or the Gulf Coast lack sufficient access to WTI, forcing them to run Brent or Light Louisiana Sweet crude oil-higher-priced waterborne varietals that constrain profitability relative to their inland peers.
In 2011, more than 16.5 million barrels of refined products-equivalent to almost one-fifth of global demand-traded across international borders. Because gasoline and distillates are globally traded commodities, the prices of these products usually track Brent crude oil, a key international benchmark.
That's great news for inland refiners in North American that can purchase WTI crude oil at a local discount and sell gasoline and diesel fuel at prices that reflect global supply and demand conditions.
Regional refining margins historically have moved in lockstep throughout the world. However, the profit margins enjoyed by downstream operators in North America have soared because of the widening price spread between inland crude oils such as WTI and Western Canada Select (WCS) and other international benchmarks.
Not surprisingly, the boom in refining margins has also resulted in the initial public offerings (IPO) of several master limited partnerships seeking to take advantage of the sector's bullish outlook and investors' insatiable demand for securities that offer above-average yields.
Alon USA Partners (ALDW) debuted on the New York Stock Exchange on November 20. The MLP had planned an IPO of 16 million units at a price of $19 to $21 each, but ultimately downsized the issue to 10 million units at a price of $16 each, likely because of a lack of demand. Nevertheless, the stock has rallied to almost $24 per unit-well above the high end of the MLP's original price range.
This downstream operator's primary asset is a single refinery in western Texas that boasts a nameplate capacity of 70,000 barrels per day and a Nelson Complexity Index rating of 10.2, indicating that the facility can handle a broad slate of heavy-sour crude oils.
In 2011, the company took full advantage of these capabilities. More than 80% of the feedstock Alon USA Partners processed was West Texas Sour (WTS) crude oil, a light crude oil that's high in sulfur content and currently trades at less than $72 per barrel-a significant discount to WTI, and an almost $40 discount to Brent. The official delivery point for WTS, Midland, Texas, is only a few miles down the road from Big Spring refinery.