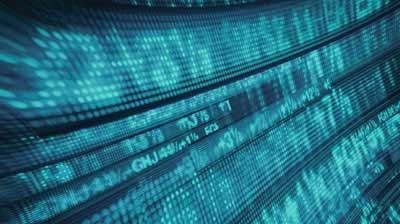 This stock is very well positioned to expand its space in the social media and business sectors, writed Timothy Lutts of Cabot Wealth Advisory.
Our No. 6 stock is LinkedIn (LNKD), and it was selected by Mike Cintolo, editor of both Cabot Market Letter and Cabot Top Ten Trader. Mike added LNKD to the Model Portfolio of Cabot Market Letter in June at $103. Today it's trading at $126, so it's heading in the right direction.
Interestingly, Mike has never done a big write-up on the company, but I have. In fact, I liked the stock's potential so much that I made it my December Stock of the Month, and on November 27 of last year, I wrote the following:
"Long ago, if you were looking for a job, you looked in the newspaper. Then in the late 1990s, Monster.com burst on the scene, using the Internet to connect workers with jobs far more efficiently than any paper–based medium. It was a great stock—for a while. But Monster Worldwide (MWW) is hitting all–time lows today, because LinkedIn is eating Monster's lunch.
"The reason: while Monster focused mainly on jobs, LinkedIn focuses mainly on the people in a professional network, and on giving them the tools and connections that enable them to do their jobs better. As a result, LinkedIn, which was launched in 2003, is now the largest professional network in the world, with more than 187 million members.
"Like many networks, LinkedIn is free for any professional to join; in fact every addition of a new individual makes the network more valuable, so LinkedIn encourages this. But the real money for the company comes from users who pay for extras.
"The No. 1 extra is "Talent Solutions," which accounts for roughly 55% of the company's revenues and is used by companies large and small. Cabot has used the service several times to hire high–quality professionals, both local and remote. Big companies, including 85 of the Fortune 100 companies and many professional recruiters, buy "seats" that cost $8,000 per year.
"No. 2 is "Marketing Solutions." As on Facebook, these are basically ads targeted to users. And No. 3 is Premium subscriptions, which give users more tools and connections to do their jobs better.
"All three of these revenue generators are growing fast. Revenues from Talent Solutions were up 95% in the third quarter vs. a year ago, revenues from Marketing Solutions were up 60%, and revenues from Premium Subscriptions were up 74%. The result was third quarter revenue growth of 81%, which is a very big factor in the stock's selection as Stock of the Month.
"Other facts: LinkedIn is available in 19 languages, and 63% of members are located outside the US, so this is a truly global company. Now, the stock will be viewed as expensive by some investors, with a market capitalization that's roughly ten times trailing 12–month revenues. But we never let valuation stop us from investing in great growth stocks. If you do, you'll miss some great ones!
"And that brings us to one of the biggest reasons for recommending LinkedIn today. As Cabot Market Letter editor Mike Cintolo wrote in June, 'among liquid stocks (more than $50 million in daily trading volume), there are only 12 that have enjoyed triple–digit revenue growth during the past two quarters, and only 12 that have earnings growth projections as high as LinkedIn (up 94% this year, up another 79% in 2013—both numbers probably conservative). And LinkedIn is the only stock that combines the two! Yes, the valuation is high, but the stock is truly unique merchandise for institutional investors; if the market strengthens, institutions could swarm here.'
"Finally, we get to the chart. LNKD came public in May of 2011 at $45, and peaked that week at $123. (That's the opposite of Facebook's (FB) behavior, which is not to say that Facebook is a bad company, but that the company was too famous and too well–regarded when it came public). And in the 18 months since, LNKD has never been able to break cleanly above that 123 level—even while growth metrics have been stratospheric!
"In recent months, however, the stock has begin to tighten up, which tells us those institutions are slowly accumulating shares, working to acquire their positions before the eventual breakout. We recommend that you do the same."
Back in the present, LNKD broke out above resistance at $125 Monday morning and may finally be on its way. If you want, you can buy now and try to hold forever. It could be the next Apple (AAPL)!
Subscribe to Cabot Wealth Advisory here...
Related Reading:
Free Cash Flow Is Key to 2013 Success