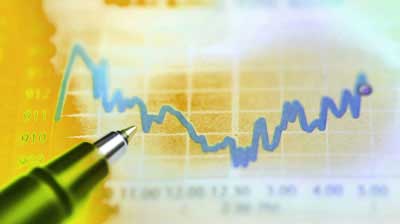 In a weak economy, it's still possible to find companies that thrive, and this big-box hardware company is going to win big in the growing home project and renovation market, writes Elliott Gue of Personal Finance.
The economic recovery is more than two years old, but US gross do­mestic product (GDP) continues to limp along at a lackluster 2% annualized pace. Unemployment remains at an elevated 8.2%, and the housing market is at best scraping bottom.
Even worse, unemployment soars to nearly 15% if you factor in the millions of underemployed workers and those discouraged workers who gave up looking for a job. By most metrics, the recovery since mid-2009 is one of the weakest expansions in post-war economic history, and tepid growth is likely to continue for the rest of the year.
Not surprisingly, US consumers—along with their counterparts in Eu­rope and other developed markets—are saving more and spending less, bad news for most retailers. Howev­er, some consumer-focused compa­nies are actually benefiting from the new age of austerity.
The weak housing market has severely hit investment in new home construction. The sil­ver lining is that many consumers are instead remodeling and main­taining existing properties.
Foreclosed homes are typically in bad shape when they're acquired at auction from banks. New owners must upgrade and repair these prop­erties to make them suitable for resale. Improvements and remodeling now account for more than 42% of all investment in retail hous­ing, up from about 21% at the height of the housing boom.
Enter Home Depot (HD), the world's largest home improvement re­tailer, with roughly 2,000 locations in the US, 180 in Canada, 90 in Mexico, and seven in China.
Home Depot targets both do-it-yourself (DIY) and professional cus­tomers. In the most recent recession, both categories saw reduced spend­ing, as consumers cut back on discre­tionary purchases and new home con­struction dried up. However, sales to professional customers—plumbers, electricians, contractors and builders—were hit far harder, because DIY work is cheaper than hiring the pros.
The growth in Home Depot's con­sumer sales that has been underway for several quarters is gathering steam and broadening out. Home Depot's recovery is consistent with the jump in spending on renovations since 2009, because more than three-quarters of the company's sales are for items such as kitchen equipment, flooring, paint, and hardware bought by those remod­eling their homes.
However, in the most recent quar­ter, sales to professionals who spend more than $10,000 annually jumped 11%, compared to just 7% for sales to consumers. Many smaller professionals depend on subcontracting work from larg­er firms; their activity heats up a few quarters after the larger contractors receive more business and begin out­sourcing some work.
Consequently, smaller pros should see an uptick in the second half of 2012. Because larger pros only ac­count for about 12% of Home Depot's total sales to professional cus­tomers, a pick-up in the smaller end of this market would be a big growth driver for the company.
Home Depot is also directly target­ing the professional market through a series of customer service initiatives, such as a dedicated checkout for pros, an expanded help desk operation, and new credit offerings.
In the company's fiscal first quar­ter ended April 30, comparable store sales—sales from stores open more than one year—jumped 5.8% overall, and 6.1% for its US loca­tions. That marks the second quarter in a row that Home Depot has expe­rienced sales growth over 6%, a rate of growth unseen since before the housing bubble burst in 2006.
Even if the effects of the warmer-than-usual winter are excluded, man­agement estimates that comparable same-store sales growth in the first quarter would have been a solid 3.1%. That's a historically robust growth rate for Home Depot, espe­cially in light of lackluster new home sales and construction markets.
Over the past three years, the com­pany's comparable store sales have also been consistently higher than those of its main competitor, Lowe's (LOW), suggesting that Home Depot is gaining market share.
Home Depot also has introduced a new automated distribution system, electronic hand-held inventory devices, and stepped-up training of floor su­pervisors. These efforts have resulted in improved customer service scores, stronger sales, and a more efficient supply chain.
In early June, management boosted its long-term targets for return on capi­tal and profit margins, and outlined its plans to pay out around 50% of earnings as dividends, while continuing an aggressive stock buyback plan.
With a yield currently around 2.2% and significant growth potential, Home Depot is a buy under $55.
Subscribe to Personal Finance here...
Related Reading:
3 Income Plays That Are Looking Up
6 Buy-Rated Double-Digit Yielders