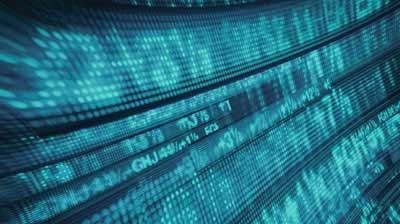 This stock has had its challenges, but it still has a lot of headroom in its sector, reports Marc Gerstein of Forbes Low-Priced Stock Report.
Many investors are skeptical of companies that are supposed to be able to grow into high stock valuations, but it doesn't happen. Zix Corp. (ZIXI) is a good example.
The company, which focuses on cloud-based e-mail encryption services sold to enterprises on a subscription basis, was last featured on September 15, 2010. I said back then that valuation was iffy, but observed that "with sales growing and an ongoing crossover into profitability and cash-flow generation, this shapes up as a legitimate growth play."
With small stocks more volatile than usual over the past two years, as the market wrestled with one macro issue after another, there was little investor enthusiasm for a tomorrow-oriented growth play. So the stock more or less stayed in place, trailing the Russell 2000, which now stands about 30% higher.
But since that time, the company has delivered: Revenues rose, and operating income in the 12 months ended June 30 was more than double the 2010 total. The stock now sells for about 18 times trailing 12-month operating EPS (i.e. excluding unusual tax benefits), meaning that valuation is now a no-worse-than-neutral investment factor.
Quarterly year-to-year revenue growth lately been about 10% to 12%, but with prospective buyers having become more informed regarding e-mail security protocols, Zix—whose competitive differentiator is the sophisticated capabilities of the solutions it offers—is now seeing a strong pickup in new orders. Much of this strength has come in the small- and medium-sized business segment.
And despite even a strong second quarter, Zix was nowhere near peak levels. Two OEM channel partners were hampered by internal issues: one, M86, was acquired, and another, Symantec, was bogged down by a now-completed sales-force reorganization.
Going forward, I expect Zix to continue to benefit from the sophistication of its core encryption offering, and in 2013, two noteworthy new offerings are expected to kick in.
The company's encryption protocol is designed to be as transparent to the user as possible. Often in the enterprise setting, security is facilitated by the Zix Directory, which involves sharing of user identities for encryption and interoperability between users within health care, finance, or government through an automated security key exchange.
One of the new 2013 initiatives involves an e-mail data loss prevention (DLP) capability, to be offered as an add-on to the regular encryption service or as a standalone product. Zix cites data suggesting that corporations believe e-mail to be one of their biggest sources of data leakage. Its DLP addresses that by enabling clients to identify data in e-mail that needs to be blocked or quarantined.
The other, bigger, initiative that is scheduled for mid-2013 launch involves applications of Zix e-mail security in the mobile space. This is important to businesses who have been bending to the will of their employees by downplaying the corporate Blackberry in favor of BYOD (bring your own device) involving iPhone and Android phones.
Based on still-strong growth prospects and now reasonable valuation, Zix Corp. is a Buy.
Subscribe to Forbes Low-Priced Stock Report here...
Related Reading:
3 Ways to Invest Your Money Now
2 Very Clean Precious Metals Stocks
US in the Catbird Seat on Energy

Tickers Mentioned: Tickers: ZIXI