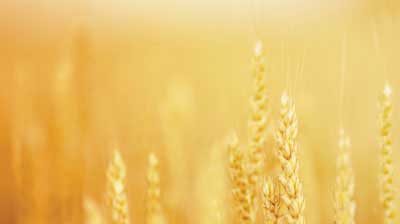 The sharp decline in oil prices and related equities could be coming to an end, giving rise to a strong period of outperformance once more decisive signs of a bottom are evident.
The slide in crude oil prices and the sharp resulting decline in gasoline prices have not yet caused a significant turnaround in consumer sentiment. This is due in part to the fact that gas prices drop much more slowly than they rise, and based on the current futures prices, we should be paying considerably less at the pump that we are.
Those who have followed and traded the crude oil market over the years know that it is always dangerous to either get complacent about crude oil's trends, or to try to pick tops and bottoms.
At last Friday's lows, crude oil, basis the August contract, was down $33.82 from the March 1 high. Energy stocks are now close to three-year lows, and despite the rebound last Friday, crude oil is again lower in early-Monday trading. As a result, many investors are wondering if now is the time to buy oil and energy stocks?

Click to Enlarge
Chart Analysis: The weekly chart of the continuous crude oil futures contract shows that it has been bumping into the weekly Starc-band over the past month.
On the weekly chart, there is next support in the $75 area, line a, which corresponds to the October 2011 lows
The weekly Starc- band is now at $74.50 with longer-term chart support from August 2010 in the $70.80 area
Weekly on-balance-volume (OBV) closed below long-term support last week, line d, and shows no signs yet of bottoming
OBV has resistance at its sharply declining downtrend, line c. It is quite oversold and well below its declining weighted moving average (WMA)
Initial resistance is at $81.50 with more important resistance near $84
The United States Oil Fund LP (USO) is a very liquid ETF that tracks the spot price of West Texas crude oil minus expenses.
USO peaked on March 1 at $42.30, and as of last Friday's close, it is down 28.8% from its highs
In October 2010, USO made a low of $29.10. In April 2009, it traded as low as $28.56
Daily OBV is still in a solid downtrend and has formed lower highs, line e, and lower lows, line f
Volume was quite heavy last week and could indicate panic selling
First resistance is at $31-$31.60 and the declining 20-day exponential moving average (EMA)
NEXT: An Energy Stock That's Bucking the Downtrend