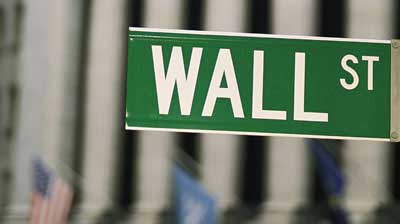 The list of outperforming sectors points to more good fortune next year, but it might not be advisable to back up the truck just yet, writes MoneyShow's Howard R. Gold, also of The Independent Agenda.
"All happy families are alike; every unhappy family is unhappy in its own way."
So wrote Tolstoy in the 19th century. But he could have been talking about the US stock market in 2012.
Why? Because the market's biggest winners this year—at least in the large-cap S&P 500 index—were often beneficiaries of bigger trends, like the strength of consumer sentiment and housing's revival.
But the losers were generally individual companies hit by technological obsolescence or bad management decisions.
Financial and consumer sectors set the pace in what has been a surprisingly good year for US stocks. With gains of 23.6% and 20.9%, respectively, financial and consumer discretionary stocks significantly beat the S&P 500's strong 12.76% gain for the year through Wednesday's close. (Energy, materials, and utilities were the biggest laggards.)

Click to Enlarge
Homebuilder PulteGroup (PHM) was the S&P's biggest winner, rising 171.2% this year, while fellow homebuilder Lennar (LEN) also made the top ten, with a 92.7% rise. Appliance maker Whirlpool (WHR) had soared 113.5% as of Wednesday; it, too, is a big beneficiary of the housing recovery, as were big gainers Sherwin Williams (SHW) and Home Depot (HD).
Then there were companies that prospered from the revival of the consumer—online travel sites Expedia (EXPE) and TripAdvisor (TRIP) and online auction king eBay (EBAY). Financial firms that also rode the consumer wave to big gains included Bank of America (BAC) and Discover Financial Services (DFS).
(The biggest winners in the broad Russell 3000 index included smaller health-care companies BioDelivery Sciences (BSDI), up 451.5% for the year as of Monday's close, and Arena Pharmaceuticals (ARNA), up 367.4%, as well as another homebuilder, Hovnanian Enterprises (HOV), which has gained nearly 270% so far in 2012, according to Bespoke Investment Group.)

Click to Enlarge
The S&P 500's biggest loser was Apollo Group (APOL), the online higher education company that has fallen on hard times. It's down 61%. Chip maker Advanced Micro Devices (AMD) lost 56.1% of its value amid a fall-off in demand for traditional desktop and notebook computers. (Dell also was a big loser this year.)
JCPenney (JCP) and Best Buy (BBY) were retailers with broken business models; each lost more than 40% through Wednesday's close (before reports surfaced of a $5 to $6 billion offer for Best Buy from its founder ). Postage meter and mailing system company Pitney Bowes (PBI) and money-transfer service Western Union (WU) were on the wrong side of the technological curve, and their stocks suffered.