TRADING INSIGHTS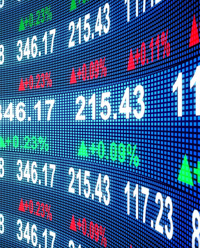 7 hours ago
There was no place to hide with back-to-back ugly weeks as The Dow, S&P 500 (SPX), Nasdaq, and all eleven S&P SPDR sectors are down, notes Bonnie Gortler of bonniegortler.com.
TRADING INSIGHTS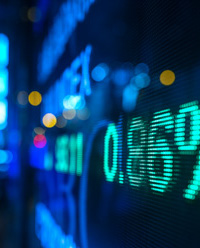 7 hours ago
The pattern is clear enough with turns in the CBOE Volatility Index, or VIX, and equity market, states Jon Markman, editor of Strategic Advantage.
Virtual Learning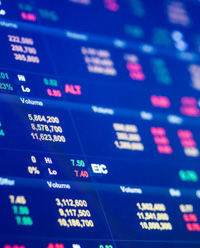 18 hours ago
In this presentation, Dana Samuelson will explain how inflation has trapped the Fed into committing yet another policy error, one that will continue to reverberate in currency markets worldwide, which in turn has put gold and silver temporarily on sale. He'll also comment on why equities markets remain extremely vulnerable to further declines, and how gold offers safe haven in what could be six of the most turbulent economic months ahead of us all.
Virtual Learning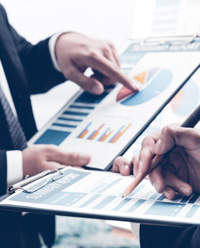 18 hours ago
Join this exclusive webinar with Orrin Barrow of Kay Properties and Investments to learn why multi-family and self-storage are considered buoy investments, and how Delaware Statutory Trust investments blend both anchor and buoy philosophies. Mr. Barrow will also give examples of a buoy Delaware Statutory Trust investment, and an anchor Delaware Statutory Trust investment.
---
A 40-Year Passion and History
MoneyShow has a long history of creating successful investors and traders through timely investing and trading education, delivered by powerful experts who are best-selling authors, market analysts, portfolio managers, award-winning financial journalists, and newsletter editors. With MoneyShow's interactive environment, our audience of over one million passionate investors and traders are offered a unique format of live, interactive exchange, which generates unparalleled experience for both the expert and the investor and trader.
With constant network expansion, we continue to create broader distribution of our expert commentary through virtual events, face-to-face forums, social media, and in-depth courses that educate and guide qualified investors and traders to outperform the market. Each session energizes, empowers, and educates everyone who participates. The opportunity for learning and profit within this highly charged atmosphere draws hundreds of thousands of enthusiasts, year after year.
View Courses